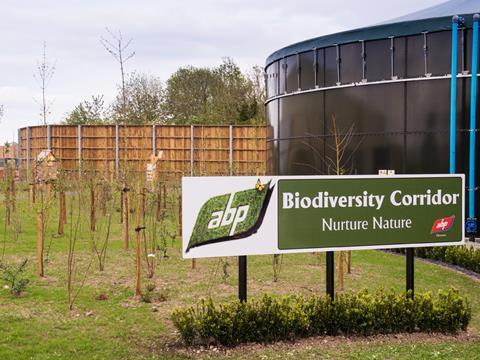 Meat processing giant ABP Food Group is claiming a world first for a food company after achieving triple certification to the Carbon Trust standard for the third consecutive time.

The standard is the Carbon Trust's flagship certification awarded to organisations that can demonstrate they are taking effective action to tackle their environmental impact, verifying reductions in carbon emissions, water use and waste output.

ABP became the first global food processor to achieve the standard in 2014 and said the accolade was driven by its Doing More with Less sustainability strategy, which commits to reaching a number of ambitious sustainability targets by 2020 with a view to substantially reducing ABP Food Group's environmental footprint.

It opened what it describes as the "world's most sustainable beef processing operation" at Ellesmere in Shropshire in 2015, which generates all of its own heating and hot water needs and up to 100% of its electricity requirements from byproducts generated on site.

Other ambitions for 2020 include reducing its carbon footprint by 33%, ensuring zero waste goes to landfill, reducing water consumption by 50%, energy consumption by 30% and, more specifically, reducing electricity usage by 40%.

"To now achieve the Carbon Trust standard three times in a row is tangible proof of our industry-leading standards and the real progress we have made in reducing our environmental footprint," said ABP group technical and sustainability director Dean Holroyd.

Carbon Trust associate director John Newton added: "Britain and Ireland produce some of the world's most sustainable meat. Within this market, ABP Food Group has once again demonstrated its leadership credentials through achieving significant ongoing reductions in its own environmental impact.
"We are delighted to recognise this by awarding recertification to the Carbon Trust standard, thanks to the company's achievements in once again cutting carbon emissions, water use and waste."

Achieving the Carbon Trust's highest standard follows ABP's selection as part of a European food consortium tasked with improving supply chain sustainability at the turn of the year.

The project, which also includes PepsiCo and Nestlé, was assembled by EU body the European Institute of Innovation and Technology (EIT) to improve food production over the next seven years, and will focus on reducing waste and increasing consumer trust in the food industry.