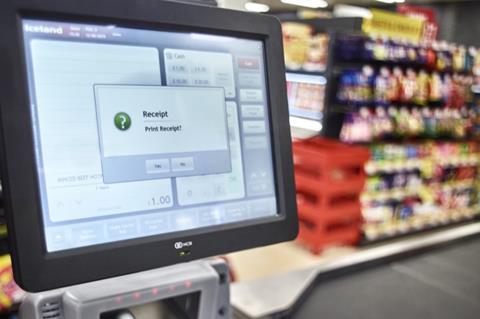 Iceland is offering customers the new option to decline a receipt, in a move the supermarket claims could save 13 miles of till roll a year.

An optional receipt function was recently added to tills across Iceland's entire estate of more than 900 stores, and average customer uptake so far is around 40%, according to the retailer. The annual paper saving is equivalent to 1,850 trees, Iceland said.

"One of our main focuses over the past two years has been reducing our plastic use, but we are always looking at other ways to minimise our impact on the environment," said Iceland MD Richard Walker.

"The beauty of this initiative is its simplicity. We have already seen a high number of our customers choosing not to have their receipt printed, and the resulting impact on our paper reduction at a national level is astonishing."

Sainsbury's also offers customers the option of declining a receipt.