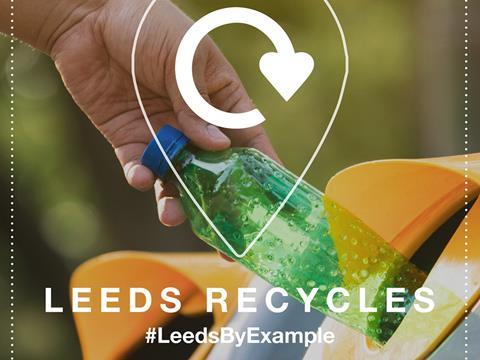 Retailers are to ramp up trials of an alternative to the government's controversial DRS system as they step up the war against plastic pollution.

A coalition of companies, including Asda, Morrisons and Marks & Spencer, are set to roll out reverse vending reward machines in Leeds, in a pilot that could be expanded nationally.

The #LeedsByExample trial, which launches in September, will see new recycling facilities introduced on the streets, in offices, shopping centres, universities and transport hubs, as well as a co-ordinated marketing campaign by retailers and suppliers to encourage more recycling.

Machines set to be installed in a number of supermarkets and c-stores will reward customers with vouchers for recycling plastic bottles.

The scheme is being co-ordinated by environmental charity Hubbub and recycling compliance scheme Ecosurety and will be piloted in Leeds for six months.

It is set to use lessons from a trial run by Hubbub at service stations in Kent, which instead of getting consumers to pay a deposit for bottles, as in DRS, simply paid them a 5p reward for bottles returned.