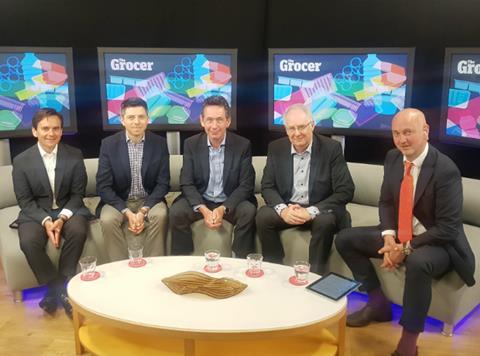 The Grocer's webinar on plastic packaging is now available on demand.
Free to view by all, Plastics and the Packaging Conundrum sees leading experts from retail, manufacturing and campaigning being quizzed on alternative packaging solutions, the role of recycling, and how the food & drink industry should respond to the rising tide of anti-plastic sentiment.
Chaired by Adam Leyland, editor of The Grocer, the panel comprises Iceland Food Warehouse MD Richard Walker; Nick Brown, head of sustainability at Coca-Cola Enterprises; Wrap CEO Marcus Gover; and Barry Turner, director of the British Plastics Federation and the Plastics & Flexible Packaging Group.
In the 47-minute webinar, they debate the pros and cons of plastic packs, and the possibilities and difficulties for more sustainable packaging solutions for food & drink suppliers and retailers.
With questions from readers on myriad issues – from eliminating single-use bottles and the non-recoverability of black plastic in recycling, to suppliers' influence on the government's policies concerning plastics and educating consumers about recycling – this is an essential and unique insight into how some of the leading experts in the business see arguably the hottest topic in grocery.
Register here to watch the webinar, download free materials from our panellists and even submit further questions.