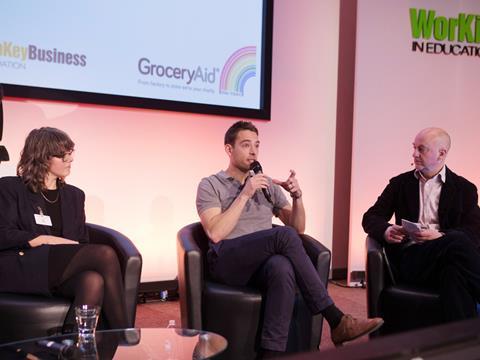 Tickets are selling fast for the annual 2019 Leadership Symposium, say organisers.
The one-day event, which will take place at Rothamsted Research in Harpenden on 7 November, will feature a number of high-profile speakers, who will share their thoughts on business, leadership, personal development and diversity.
The prestigious line-up will be hosted by Jeremy Thompson – one of the UK's most experienced and acclaimed TV newsmen – and will include Co-op CEO Steve Murrells, MP Nicky Morgan, Rubies in the Rubble founder Jenny Costa and former Tesco boss Sir Terry Leahy. Joining them will be winners from The Grocer's Top New Talent awards.
The event offers fantastic networking and opportunities to connect with colleagues and future talent – delegates from industry are joined by over 100 school and college students.
Alison Horner, HR Director at Tesco said: "I hadn't appreciated the quality of the speakers, the breadth of topics and the sheer inspiration of sharing a room with so much youth and ambition. I'd recommend the day to anyone in our industry."
Sky News presenter Anna Botting, who co-presents the event, added: "With inspirational speakers, entrepreneurs and those at the top of their game, the event prompts you to have a rethink about getting the best out of people, whether you're in a leadership position or not."
Tickets cost £695 + VAT and can be secured by phoning 01865 823895, emailing or purchasing online.
All proceeds will go to charities GroceryAid and Working Options in Education.