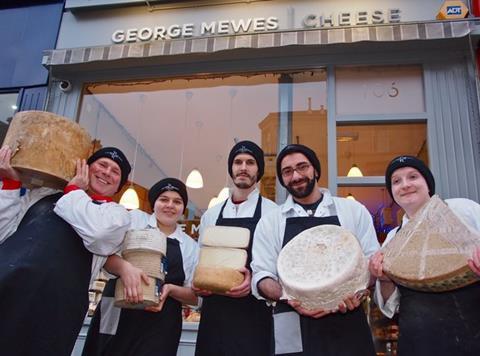 Organisers of the 2015 Farm Shop & Deli awards have chosen the final nine regional winners of the competition.
The awards are now in their second year and recognise the best standards in the UK's independent, speciality retail market by celebrating the highest levels of service, product knowledge, initiative, innovation and community involvement.
Held in partnership with deli chain Olives Et Al, and organised by The Grocer's publisher, William Reed Business Media, the nine regional award winners consisted of five food/farm shops, two cheesemongers and two butchers.
An overall winner Retailer of the Year winner will be selected from the nine regional champions and announced at this year's Farm Shop & Deli Show on Monday 20 April, at Birmingham's NEC.
"There are some truly brilliant regional winners, many of whom source produce locally and it's marvellous to see such a good spread of outstanding retailers in both urban and rural settings," said chairman of judges Nigel Barden.
"Some of the further-flung winners offer a great service to their community, but are also worthy of destination shopping and they are savvy enough to have linked up with quality hoteliers, restaurateurs and publicans in their area to make the journey even more worthwhile," he added.
Full list of regional winners
East Anglia
Winner: Arthur Howell
Area of expertise: Group Food Shops
Town/City: Wells-next-the-Sea
Midlands
Winner: Ludlow Food Centre
Area of expertise: Butcher
Town/City: Ludlow
North East
Winner: Fodder
Area of expertise: Food Hall
Town/City: Harrogate
North West
Winner: The Courtyard Dairy
Area of expertise: Cheesemonger
Town/City: Settle
Northern Ireland
Winner: M&W Farm Meats
Area of expertise: Butcher
Town/City: Portadown
Scotland
Winner: George Mewes Cheese
Area of expertise: Cheesemonger
Town/City: Glasgow
South East
Winner: The Hungry Guest
Area of expertise: Local Shop
Town/City: Petworth
South West
Winner: Johns of Instow & Appledore
Area of expertise: Group Food Shops
Town/City: Instow
Wales
Winner: Bodnant Welsh Food
Area of expertise: Farm Shop
Town/City: Conwy