The Grocer 33 is a unique survey of price, service and availability across the leading supermarkets. Every week we buy 33 identical or carefully matched items across all the major grocery categories, including branded and own-label products, value lines and premium ranges. The basket of 33 goods is refreshed weekly to ensure a reliable measure of pricing across a wide range of products. Working with data experts at Assosia, we collect prices for thousands of items during the year. We also employ a nationwide team of mystery shoppers to test in-store availability and customer service and, more recently, Covid safety protocols. The frequency and nationwide coverage of these mystery shops and price checks provide The Grocer with real-time insights into how Tesco, Asda, Sainsbury's, Morrisons and Waitrose are performing, while regular guest retailer appearances from Aldi, Iceland, Lidl and Ocado provide additional tests. The Grocer 33 is valued by the retail industry as a vital, independent tool to measure supermarket pricing, supply chain effectiveness, and in-store execution
Availability
Every week our mystery shoppers visit supermarkets across the UK. Each shopper purchases the same list of 33 items, noting which are out of stock and which are not stocked. The Gold goes to the supermarket with the best availability across a 50-week time period.

Winner: Tesco
Tesco proved to be the supermarket with the strongest on-shelf availability for the third consecutive year.
The UK's biggest retailer achieved 95.9% availability this year, up from 93.5% last year. It achieved nine full baskets, up from four last year when there were long periods when availability was affected by pre-Brexit stockpiling and coronavirus-related panic-buying. Waitrose came second with 93.4%, while Morrisons had the lowest availability at 90.9%.
The most recent Grocer 33 year is now looking like the eye of the storm, a period of calmness between the panic buying of March 2020 and the even deeper supply crisis that has emerged due to the labour shortage.
Availability is once again under huge pressure and consumers will be hoping Tesco and its rivals can maintain their resilience.
Service
Feedback from mystery shoppers also determines which supermarket has the best customer service. Shoppers assess stores on a wide range of criteria, including the car park, shop floor staff, in-store displays, queueing and payment times, and till operator helpfulness to provide a service snapshot.

Winner: Waitrose
Waitrose has emerged as the leading light in terms of customer service in the Covid era.
The upmarket retailer dominated its supermarket rivals in the latest Grocer 33 year, winning 21 of 50 store of the week awards.
Waitrose's performance represented a continuation of the strong momentum it generated during the UK's first national lockdown from April to June 2020. Then it soared up the rankings into second place over the previous Grocer 33 year.
This time out Waitrose scored an average of 79.1 out of 100 this year, up from 67.7 last year.
Tesco, which had won this award in each of the previous two years, was pushed into the runner-up spot with an average of 75.7.
Sainsbury's came in third on 72.4. Morrisons followed on 70.5 while Asda brought up the rear with an average weekly score of 67.4.
Price
Each week, a shopping list of 33 products is carefully selected, weighted by category to reflect the purchasing patterns of a typical consumer. The winner of the Gold award is the supermarket with the most victories across the year. It's been won by Asda every year since its inception.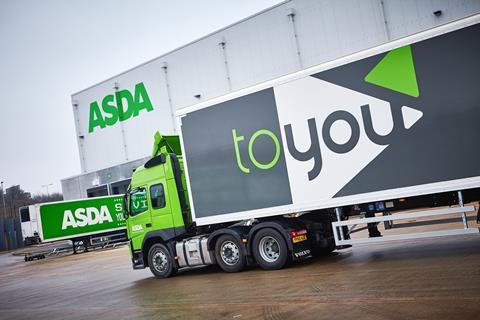 Winner: Asda
Asda may well be under new management since this time last year, but one constant that remains is its pricing lead over its full assortment rivals.
Over the last Grocer 33 year, which runs from June to June, Asda was miles ahead of the big four and Waitrose. It provided the cheapest basket in 33 of the 50 weekly mystery shopping surveys.
By comparison Morrisons picked up just seven wins, Sainsbury's picked up two weekly victories, and there were no wins for Waitrose or Tesco.
Tesco is looking to become more competitive via its Clubcard Prices initiative rather than its shelf-edge prices. However, factoring in these discounts tended for the most part to close the price gap to Asda rather than undercut it.
Of course, Aldi and Lidl fared better. Both appeared three times in the last year and both won on all of those outings.
Iceland picked up two wins as did surprise package of the year, Amazon.
In April, The Grocer revealed Asda was planning to reduce its SKU count by as much as 40% in some categories. The retailer is looking to evolve stores more along the lines of a discounter model.
The move, alongside the stated ambition of new owners the Issa brothers and TDR Capital, to maintain Asda's value-led credentials will certainly make it very difficult for its big supermarket rivals to wrestle this pricing award away from Asda anytime soon.