This award recognises grocery retailers that made real progress in developing their online services and operations in the face of the pandemic and accompanying spike in demand. Retailers have shown agility by reaching out to vulnerable customers, increasing online slots and devising new delivery methods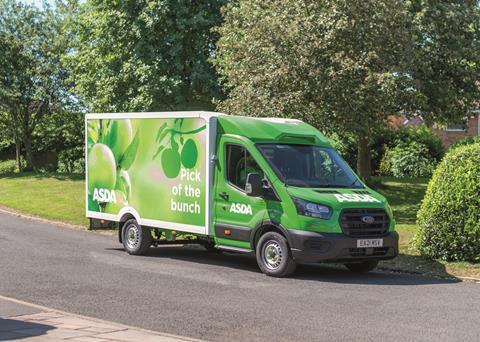 Winner: Asda
The first national lockdown was a test for all online grocers. Demand suddenly exploded and, like others in the market, Asda needed to rapidly ramp up its capacity to fulfill orders.
This is where Asda came into its own. Using the power of its store network as well as leveraging new technology, the supermarket managed to double its online grocery order capability in the space of four weeks – according to Asda, the fastest reaction of all the major mults.
But this speedy response didn't come at the expense of safety. The retailer implemented safe shopping processes to support customers during the pandemic, such as contact-free collection and delivery.
The most vulnerable were also catered for, with priority recurring access given to a total of 430,000 shielding households, 5,000 nurseries and 3,500 care homes.
Alongside the major scaling up, Asda increased the delivery options available to customers – expanding its same-day collection and delivery offer as well as offering express, within an hour collection to all customers. The supermarket's partnership with Uber Eats was leveraged to offer speedy delivery via the platform from 200 stores.
Innovation didn't take a backseat. As it coped with the soaring demand of the pandemic, Asda created and trialled a meal plan shopping solution on its website. It also tested wearables to improve store picker productivity, which had already significantly increased.
Shortlisted: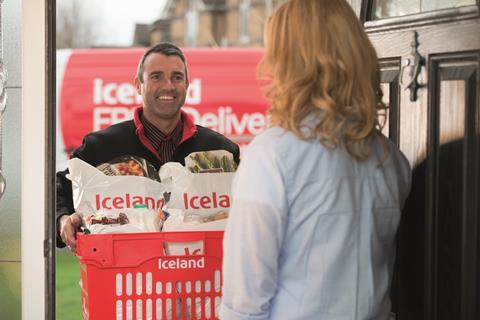 Iceland
Since 2016, Iceland.co.uk has been the UK's fastest-growing online grocer, outpacing its biggest rivals.It continued that pace when lockdown hit. In a matter of weeks, the supermarket's online team increased delivery slots by the greatest volume in the industry, it claims, developed new tech to service vulnerable customers and worked with government and the NHS to prioritise millions of people across the country.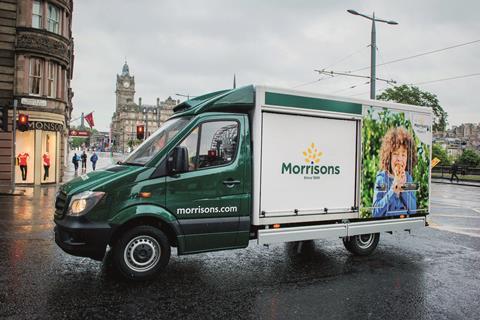 Morrisons
During lockdown, Morrisons quickly extended its online offering by ramping up the number of stores offering home delivery as well as click & collect.
The supermarket also increased its capacity through Amazon and Deliveroo, and went even further to respond to the delivery slot shortage with the launch of a next-day food box essentials service.
Sainsbury's
Existing plans for online improvement and growth underpinned Sainsbury's Covid efforts, as it ramped up capacity to feed the nation.
As well as coping with a near doubling of online demand during the pandemic, it identified vulnerable customers using data and gave them priority access to slots in under a week, before integrating with the government-run scheme.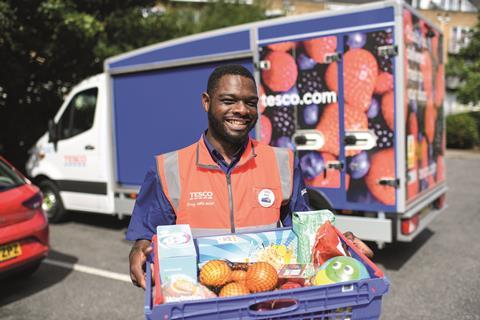 Tesco
As demand for online groceries soared, Tesco responded rapidly, increasing slots from around 600,000 to just over 1.5 million. It was the first grocer to fulfil a million orders a week.
That was achieved thanks to hundreds of changes to its operations over the course of a few weeks. This included extending operating hours at some stores while cutting down at others so more orders could be picked overnight.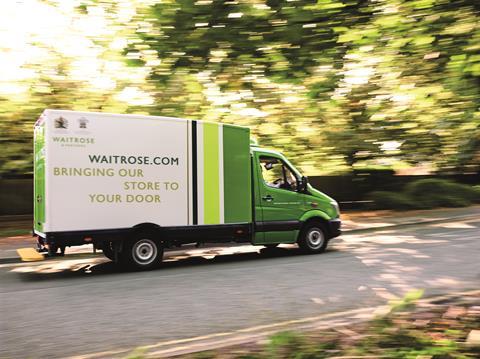 Waitrose
In preparation for its supply agreement with Ocado coming to an end in September 2020, Waitrose embarked on a national expansion plan for its customers on Waitrose.com.
At the start of 2020, the supermarket was delivering fewer than 60,000 orders each week. It's now more than four times that number at 240,000 every week, which equates to more than eight million orders last year.