This category is for a new venture that's already capturing the imagination of consumers and the trade, and successfully meeting a marketplace need or problem, through an innovative new product or approach. Entrants had to be product-based and founded within the past 24 months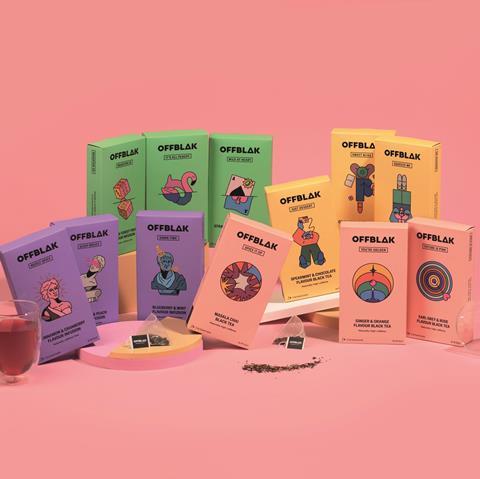 Winner: Offblak
Offblak set its sights on disrupting one of the most mature markets in grocery: tea. Its mission statement to make tea "cool and healthy again" was no easy task, but founder Dmitry Klochkov, a former investment banker, has successfully attempted just that with a laser-sharp focus on the psyche of the millennial consumer.
Launched in 2019, Offblak styled itself as a "lifestyle tea brand" for the Instagram generation. Its photogenic range of teas in sleek, colourful packaging and inventive names such as Just Dessert (spearmint & chocolate), It's All Peachy (raspberry & peach) and Spice It Up (masala chai) are tailor-made for social media.
The brand has captured the imagination of convenience-led young consumers with its monthly subscription service that delivers tea through the letterbox. Sustainability is also at the core of the business. All its packaging is recyclable, ingredients are ethically sourced, and it recently claimed it had become the world's first carbon negative tea company.
Offblak defied the challenges of the coronavirus pandemic in 2020 by supplementing its DTC business model with nationwide retail launches at Holland & Barrett and Harrods, as well as expanding overseas and raising equity funding to help break into the US.
A six-figure investment from US e-commerce business Pharmapacks recently valued the tea startup at an impressive $10m (£7.6m).
Shortlisted:
Hun
When Covid hit, Hun postponed a plan to make its Fairtrade wine in a can the drink of choice at music festivals. Instead, Mark Woollard pushed for supermarket listings, and the brand debuted nationwide with Tesco in June 2020.
In January 2021, Hun – which boasts Waitrose CEO James Bailey and former Red Bull MD Andy Shaw as board members – smashed its £400k crowdfunding target in under 72 hours.

Lyre's
Launched in Australia in 2019, Lyre's 13-strong range of non-alcoholic spirits is designed for almost any classic cocktail. It's now available in more than 40 countries, after it saw revenues soar during the pandemic – thanks in part to its focus on DTC.
In September 2020, Lyre's closed a £9m funding round, hailing it as the largest investment in its category so far. The brand has since been valued at £100m.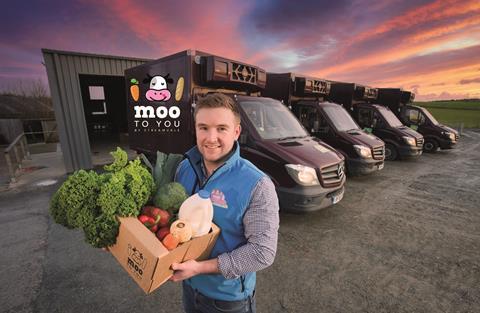 Moo To You
When Chris Wilson's Streamvale Open Farm in Northern Ireland was forced to closed during 2020's first lockdown, Moo To You was born. Wilson started by selling milk, cheese and butter online, delivering them himself in a borrowed van.
Now, he has seven refrigerated vehicles and offers more than 180 lines. In the past year, Moo To You has made more than 30k deliveries and has even launched its own meal kits.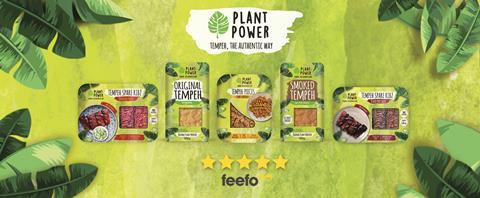 Plant Power
Plant Power was born in January 2019, with the ambition to bring tempeh to the mainstream in the UK and Europe. It made its debut with tempeh blocks in three variants, alongside curry-flavoured ready-to-eat pieces.
Plant Power's small size keeps it agile, allowing it to pivot rapidly when Covid hit on-the-go and foodservice. It now operates an online store, delivering tempeh bundles across the UK.