The pandemic – and all the other shocks and shortages the industry has faced in the past 18 months – has thrown the spotlight on the importance and value of resilient and adaptable supply chains. Routes to market take all forms. End-to-end solutions can be simple or involve multiple moving parts. And the KPIs (or what good looks like) varies enormously. What unites our finalists tonight is the attention to detail, close collaboration and strategic smarts that have led to optimal solutions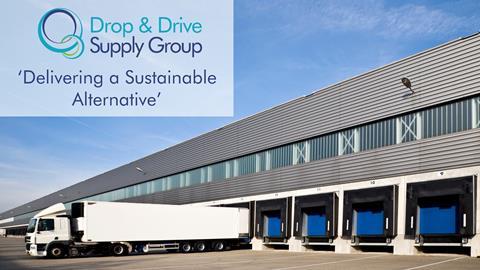 Winner: Simply Supply Chain – Drop & Drive Claims Workgroup
In 2013, Simply Supply Chain set out to understand why suppliers were being penalised for perceived (and often invalid) discrepancies in the quantity of goods received by retailers. An initial workgroup of 20 members established suppliers were losing £15m every year through unsubstantiated claims.
The Drop & Drive Claims Workgroup may have been campaigning for years, but in 2020 it achieved the most significant change: making retailer deductions match suppliers' picking accuracy levels. The group reported a 90% reduction in unsubstantiated claims.
The reduction was down to the group improving understanding of the challenges both suppliers and depots faced.
It was then able to bring about several improvements including improved labelling to reduce the chance of errors, and better stock visibility.
Shortlisted:
iForce Group - PepsiCo DTC, iForce: One Step Ahead
PepsiCo's desire to challenge its supply chain with a DTC solution was only accelerated by the pandemic and it turned to iForce for a solution.
The strategy developed was simple: sell PepsiCo branded products online through eBay and Amazon. PepsiCo provides the stock, iForce provides the end-to-end solution across warehousing, pick pack and dispatch, listing, and pre & post customer service.
One Stop & Relex
One Stop turned to Relex for a new supply chain solution to manage stock holding and replenishment of its distribution centre.
Implemented in 2020, the solution has integrated One Stop's stores, DC and merchandising with its demand-based forecasting, allowing the chain to adapt rapidly to changing shopping habits in the pandemic. One Stop outperformed the market by 14% with product availability up 2%, and spoilage rates reduced by 11%.
Pilgrim's UK - Co-op & Pilgrim's UK Future of Food
In 2018, Co-op became the first UK supermarket to switch all of its own-label fresh pork sourcing to British RSPCA outdoor-bred pigs. Pilgrim's UK is the Co-op's strategic partner.
To date, among other things, the initiative has implemented farming principles based on regenerative agriculture, improving soil and biodiversity, targeting net-zero carbon by 2030, reducing soya usage and ensuring modern slavery is not overlooked.