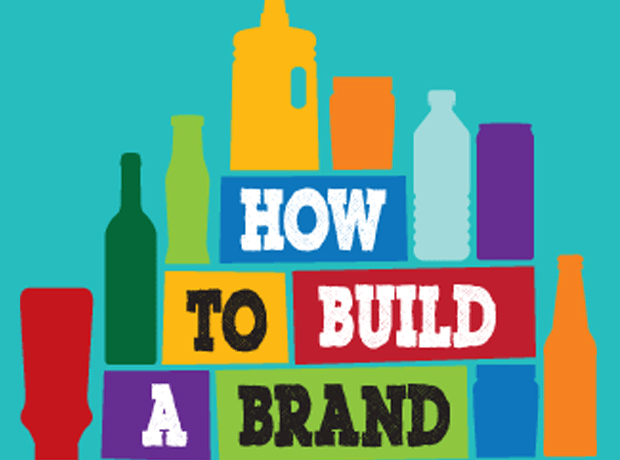 Date: Tuesday 22 October 2013
Venue: The Hallam Conference Centre, London
How to Build a Brand is this year's not-to-be-missed conference from The Grocer. Primarily aimed at smaller suppliers looking to understand the mechanics of the FMCG supply chain, it will discuss and address how to establish, develop and maintain a brand in today's FMCG market.
At this one-day conference you will hear from successful entrepreneurs, branding experts, the supermarkets and, of course, supply chain powerhouses how to:
Secure buy-in from the supermarkets for your products and concepts
Define your target customer
Pick the right channels for your product
Work with supermarkets, discounters, the on-trade and foodservice customers to unlock sales opportunities
Make the most of small/non-existent marketing budgets via PR and social media
Raise capital and funding
We have also created an 'Interactive Innovation and Brand-Building Workshop' in which hand-selected suppliers from fast-growth markets outline their progress to date to a panel comprising a buyer, VC, branding consultant and a leading entrepreneur.
Adam Leyland, editor of The Grocer, said: "This event features surely the most impressive gathering of successful FMCG entrepreneurs ever. With their input, as well as that of several new and exciting suppliers, as well as senior supermarket buyers, and leading experts in the art and science of brand marketing and design, The Grocer's How to Build a Brand conference promises to be hugely valuable to smaller suppliers.
"There is also a great deal that leading brand owners could also take away from this conference, since entrepreneurship and growth are elusive for so many large corporations."
Booking forms available by emailing events@thegrocer.co.uk or calling +44 (0)1892 596945
For more information please go to www.thegrocer-conferences.co.uk
Conference speakers include:
Adam Balon, co-founder, Innocent Drinks
Ade McKeon, Grocery Commercial Director, Asda
Simon Day, founder of Unearthed
Steven Esom, former MD, Waitrose and Marks & Spencer; partner Langholm Capital (owners of Tyrrells); partner, Product Chain
Tessa Stuart of Asset Research
Will Chase, the founder of Tyrrell's Crisps and Chase Distillers
Ailana Kamelmacher, founder Story PR
Paul Turner, butcher, A Turner & Sons
Claire Nuttall, founder, Thrive Unlimited
Amelia Harvey and Mike Hodgson earned their spurs at Gu before starting up The Collective, the fast-growth premium yoghurts business
Paul Lindley, founder, Ella's Kitchen, who now heads up Hain Celestial's global baby food division
Simon Peacock, Partner, Catalyst
Sarah Mackie, Head of Local Sourcing, Tesco
Charles Rolls, founder of Fever Tree
Peter Butler, Divisional MD of the SHS Group
Elliot Wilson, strategy director at The Cabinet Agency
For more information please go to www.thegrocer-conferences.co.uk