Booze industry big shots and up-and-coming alcohol entrepreneurs alike gathered in London this week for a lavish celebration of the second annual Grocer Drink Awards.
The awards, which celebrate excellence in quality, taste and value, cover the breadth of the booze world, from top-end branded spirits to cracking quality own-label NPD, spanning 13 categories, including apple and fruit cider, rum, beer, whiskey, and of course gin. Read on to find out who got their hands on a much-coveted trophy, and why…
Apple Cider
Jack Daniel's Tennessee Cider
Jack Daniel's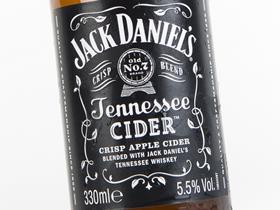 The US whiskey giant's first foray into cider went down a storm with our expert judges, who thought it an "innovate" launch into a saturated category, which would "challenge consumers" (rsp: £2/330ml). They liked its "interesting approach" and level of carbonation, and said it tied nicely into the brand's portfolio, with a "surprisingly good whiskey flavour".
Silver: Sheppy's 200 Ltd Edition Sheppy's Cider
Beer & Lager
Medusa Ruby Red Ale
Wychwood Brewery (Marston's)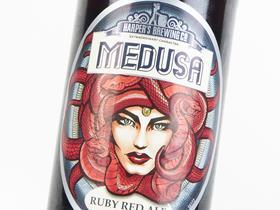 This Aldi-exclusive brew was a "well-balanced" beer that offered great value for money, our judges thought (rsp: £1.19/500ml). They liked its "chocolatey nose" and thought it was a particularly accessible offering, with a good balance of malt and hops at 5% abv. They thought it would make a particularly good choice for customers seeking out a "winter beer" at a lower price point.
Brandy, Port & Cognac
Chevalier Cognac VS
Aldi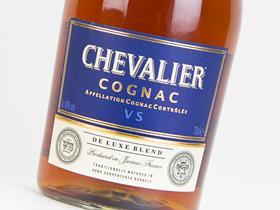 The winner, another entry from Aldi, offered "cracking value for money" at £14.99/70cl, judges said, adding that the cognac would be "a good introduction to the sector" and was a particularly accessible example of the style. Taste-wise, they enjoyed its "fiery and musky" flavours, and detected hints of pear, apple and smoke with a good colour to the liquid.
Cocktail
Funkin Passion Fruit Martini Cocktail Mixer
Funkin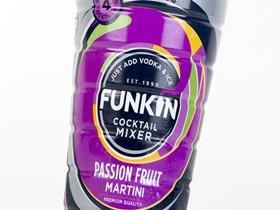 "Rich, fruity and mellow," said our judging panel, who thought this non-alcoholic winner had "an appetising appearance and refreshing taste" (rsp: £4/400ml). Its brightly coloured, cocktail shaker-shaped packaging particularly stood out, with judges lauding it as "versatile, fruity and fun" and "got the consumer involved" by encouraging them to add their own vodka.
Fruit Cider
Rosie's Pig Flat Tyre Sparkling Cloudy Cider with Rhubarb
Westons Cider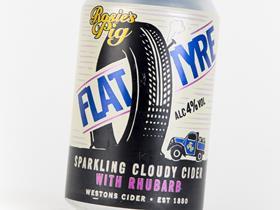 Herefordshire cider brand Westons' entry wowed judges with its "cracking rhubarb flavour" and "great balance of sweet and sour", garnering praise for its "pale pink" colour and "warming aftertaste". Indeed, one judge called it "weird, but good weird". Packaged in 330ml cans (£2), they thought it was "an innovative entrant to a crowded category", they said, adding they would "buy and drink again".
Silver: Smirnoff Cider Raspberry & Pomegranate Diageo
Fruit Wine
Blossom Hill Spritz Elderflower & Lemon
Treasury Wine Estates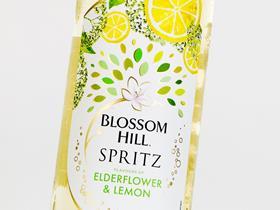 In a category commonly associated with younger drinkers, this entry from wine behemoth Treasury provided "a more mature entry to the category" and a "good representation" of this style of beverage, according to our expert judges (rsp: £4.50/75cl). They thought it was "refreshing" and "cleaner" than other products on the market, with "strong flavours and a nice tartness".
Silver: Lambrini Strawberry Halewood Wine & Spirits
Gin
Portobello Road Gin Grow Your Own Juniper Ltd Edition
Portobello Road Gin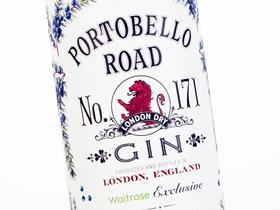 Unsurprisingly, gin was one of the most popular categories this year. This limited-edition offering from Portobello Road, saw the distiller send juniper plants to customers who purchased 75cl bottles (rsp: £25). Judges called it a "classic" example of the London Dry style, deeming it "clean, zesty and easier to drink" than other gins with "juniper and lemon on the nose" and a nice balance of flavours.
Silver: The Lakes Gin Explorer The Lakes Distillery
Ginger Beer
Hollows & Fentimans
Fentimans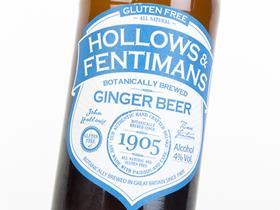 This entry, from posh soft drinks maker Fentimans, was praised as "a good quality, authentic ginger beer" by our judges, who liked the £2/500ml price point and admired the product's "disruptive packaging", and thought the "premium" and "moderately fiery" drink would stand out well on shelf. It was an interesting representation of premiumisation within the category, they added.
Liqueur
Specially Selected Crème de Cassis
Aldi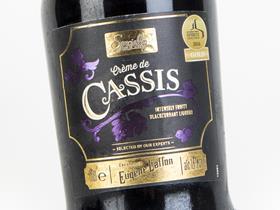 Another win for the discounter, this time snatching gold for its own-label Crème de Cassis. It was "a classic example" of the drink, said judges, that offered a "rich" taste and provided "outstanding value" compared to pricier products in the category. Judges liked its "real fruit flavour", saying it was "thick, creamy, sweet and would be great with lemonade" (rsp: £6.99/500ml).
Silver: English Raspberry Fruit Gin Liqueur Tiptree
Low-alcohol
Stowford Press Low-Alcohol Cider
Westons Cider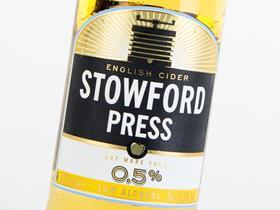 Earning Westons Cider its second gold medal this year, judges thought Stowford Press' low-alcohol offering was a great representation of what the burgeoning no and low-alcohol category has to offer - dry, refreshing and "an impressive innovation". Regardless of its alcohol content, they thought it had a "clean" flavour and was of "excellent quality" - overall, a "solid, well-made cider" (rsp: £1/330ml).
Rum
Captain Morgan White
Diageo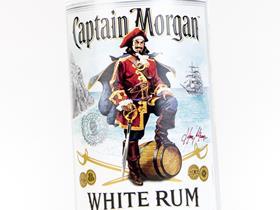 Spirits giant Diageo stole the gold for the white version of its well-known rum brand, which judges said was "surprisingly smooth". They enjoyed its "accessible" flavour, which they said was "warming and with a hint of molasses", and added that the tipple, which comes in at a hefty 40% abv, would fit well with a range of cocktails (rsp: £14.50/70cl).
Vodka
Ignis French Grain Vodka
Lidl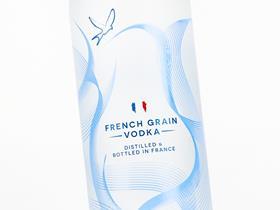 Judges said Lidl's own-label French brand vodka had "depth of smell and taste", with a "pleasant" and "complex aftertaste". They thought the product had "quality packaging" and thought it offered good quality at its price point (£17.99/70cl). Flavour-wise, they picked out hints of citrus and "a little sweetness".
Silver: Russian Standard Platinum Russian Standard
Whisky
Haig Clubman
Diageo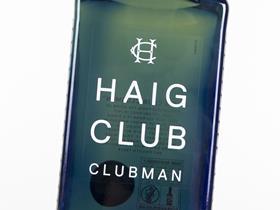 Seeing off fierce competition from seven other whiskies, Haig Clubman - the brand part owned by David Beckham - stole the gold, with judges saying the "rich, smooth" grog would make a great "gateway into whisky" and "broaden customers' boundaries" (rsp: £25/70cl). It was "easy to drink", "balanced", they said, praising its "standout packaging".
Silver: Glen Marnoch Speyside Single Malt Whisky Aldi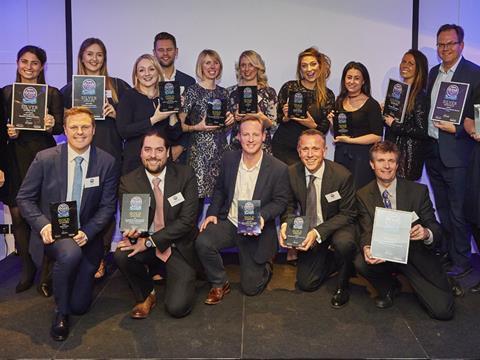 The Grocer Drink Awards took place in association with:

The Judging Process
The Grocer's two-step judging programme was developed and conducted meticulously by our partners Cambridge Market Research. Winners were decided by combining the scores from consumer panels, weighted geographically, demographically and ideologically, and the assessments of expert judges - from buyers, brewers and distillers to pub industry stalwarts and journalists. The ceremony took place at etc.venues County Hall in London on Monday 6 November. For more information visit: www.thegrocerdrinkawards.co.uk.