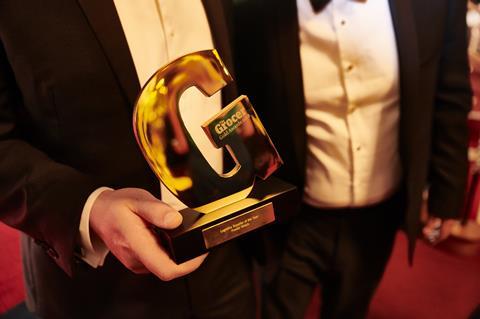 The Grocer Gold Awards 2020 will be adapted into a week-long celebration on thegrocer.co.uk after new government rules preventing us from hosting a live event were brought in.
A new multimedia content format has been devised, in which The Grocer will not only reveal the winners of the awards, but will shine a light on the industry's achievements both before and since the outbreak of the pandemic. The awards will be announced from 9 to 13 November, culminating in the announcement of all the winners on 13 November, while additional content will explore the industry's response since the outbreak of the pandemic.
Adam Leyland, editor of The Grocer, said: "As disappointing as it is that we will not be able to gather together as an industry, we are determined to make w/b 9 November a Golden Week, in which, via thegrocer.co.uk, we celebrate the grocery sector's value to the economy, its resilience, creativity, adaptability and sheer hard work, and in particular its contribution and response to the Covid-19 pandemic."
Winners to be announced will include the Store Manager of the Year, the Business Initiative of the Year, The Grocer Cup, the Entrepreneur of the Year and Britain's Favourite Supermarket.
Lorraine Hendle, managing director of William Reed's retail and manufacturing division, said: "We've had to change the Gold Awards event, but the show must go on, albeit in a different way, for the sake of the industry, our awards entrants, our shortlists, our winners and our sponsors. And you can be sure that The Grocer's Golden Week will deliver exciting content and great storytelling that reflects the industry's extraordinary response to these extraordinary times."
You can add alerts to your calendar for Grocer Gold online events by clicking here.