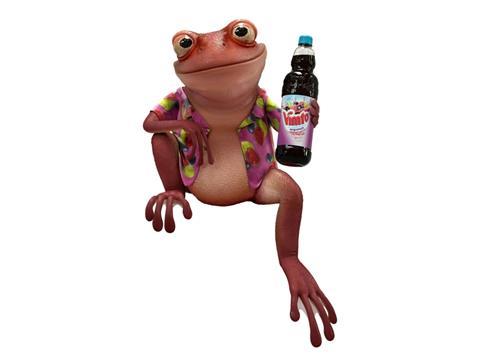 Global branded soft drinks group Nichols has reported UK sales ahead of the market and international sales that delivered double digit growth in the second half of its financial year.
John Nichols, non-executive chairman of the company whose brands include Vimto, Levi Roots, Sunkist and Panda, said in a trading update ahead of preliminary results on 5 March: "Overall, we expect group sales for the full year ended 31 December 2014 to total £113.6m, an increase of 3.4% on the prior year and 4% ahead on a like-for-like exchange rate basis."
He said trading conditions in the UK grocery sector continued to be challenging and this had contributed to the UK soft drinks market showing a modest 0.4% increase in sales value over the past 12 months (Nielsen MAT to 6 December).
"Despite this backdrop, the Vimto brand performed well showing an increase in sales of 4.5% during the year," Nichols said.
The performance had been supported by the company's new Vimtoad advertising campaign and the rebranded packaging launched in the spring.
Total international revenues for the year were 4.3% ahead of 2013 and 7.3% ahead on a like-for-like exchange rate basis, Nichols said, and sales to the Middle East in the second half were "significantly" ahead of the previous year, leading to full-year sales to the Middle East 12.3% ahead of 2013.
Nichols said: "We expect the full year profit and earning per share to be ahead of the prior year and at least in line with management expectations.
The positive commentary prompted Shore Capital to lift its full-year 2014 pre-tax profit expectation by 3% to £25m and to reiterate its "buy" recommendation.
Phil Carroll, beverages analyst, said: "Overall, this is a positive statement from Nichols where the group appears to be on track to deliver another year of double-digit earnings growth, in our view."