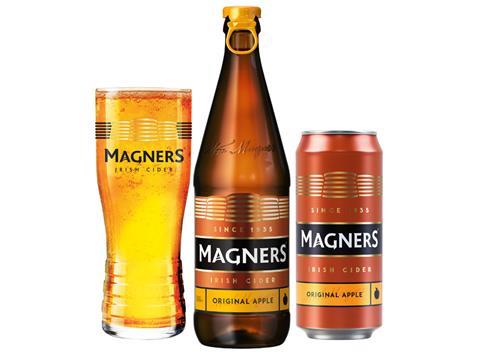 C&C Group (CCR) has grown its global distribution for Magners after signing a partnership with ThaiBev subsidiary InterBev in Singapore.
Under the terms of the newly-formed partnership, Interbev Singapore will start distributing the Magners brand across Singapore from 1 September.
C&C Group said sales of Magners by Interbev Singapore will be supported by its business partner, F&N Foods, also a subsidiary of ThaiBev.
Conor Hardy, regional director of C&C Group's Asia Pacific Division, said: "Magners has been long established in the Singaporean market and is one of leading cider brands. This partnership with Interbev will allow Magners to enhance its cross-channel presence and availability"
Kevin Ng, vice president – international business at Interbev (Singapore) said "We are happy to be in this new distribution partnership with C&C Group. Together with our partner business, F&N Foods we are confident of propelling the growth of one of the most enduring brands of ciders here in Singapore."
The agreement is the latest in a raft of Asian distribution deals signed by C&C Group in recent months.
Last month C&C Group said it has signed a new three year distribution agreement with Vandergeeten for the distribution of its Tennent's portfolio in China.
Prior to that it had agreed similar deals to distribute the Magners brand in Thailand with San Miguel Marketing Thailand and the distribution of the Tennent's portfolio in India via Mahou San Miguel.