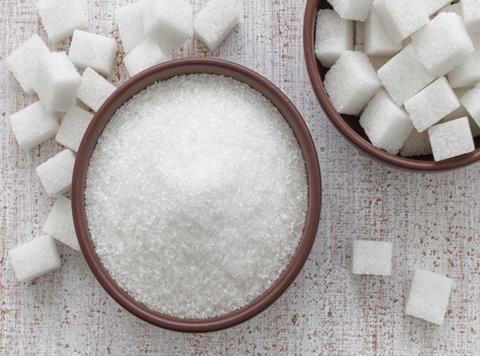 Top story
Associated British Foods (ABF) and South African sugar producer Illovo Sugar have confirmed this morning that takeover talks remain ongoing but no firm offer has been made.
On 8 February ABF said it had made a non-binding expression of interest to acquire the rest of Illovo that it did not already own for ZAR20 per share. ABF currently owns 51.35% of the company.
Illovo said today talked remained ongoing but are still in the preliminary stage and no firm intention to make an offer has been received.
Since the previous announcement, the Illovo board, excluding its ABF nominated directors, has appointed The Standard Bank of South Africa and Edward Nathan Sonnenbergs Inc to advise it on the potential sale.
ABF said this morning: "Shareholders are reminded that at this stage there can be no certainty that the discussions will result in a transaction. A further announcement will be made in due course."
Morning update
There is little in the way of market updates this morning, but the most interesting story is yet to come today as the deadline for improved bids for Argos owner Home Retail (HOME) looms.
Sainsbury's is widely expected to make an improved offer today, but there is no news on the market yet. Sainsbury's and its rival Steinhoff International have until close of trading today to make a new offer or walk away.
However, if one makes an improved offer the other will have 53 days to respond – meaning we could be in a Mexican Standoff scenario where neither participant wants to be the one to pull the trigger first.
The Grocer will follow the unfolding events through the day.
The FTSE 100 is currently up just 0.1% to 6,206.2pts this morning, consolidating the week's gains.
One of the notable early movers is Sainsbury's (SBRY), which is down 0.6% to 279.9p as the market awaits news of whether it will improve its bid for Argos.
Tesco (TSCO) is up by 0.7% to 194.2p and Marks & Spencer (MKS) is up 0.7% to 413.8p this morning.
Some soft drinks players have continued to recover too, with Coca-Cola HBC up 1.1% to 1,446p and Nichols (NICL), up 1.2% to 1,240p.
Yesterday in the City
The FTSE 100 was up by 0.4% yesterday to 6,201.1pts on the back of improved sentiment for the mining and oil firms, but the surprise sugar tax is still hanging over the food and drink sector.
AG Barr (BAG) dropped another 5.5% yesterday to fall to 511p as it emerged its key Irn-Bru drink would be one of the major UK-owned products to fall foul of the tax.
Britvic (BVIC) fell a further 1.8% to 687p yesterday, but Nichols (NICL) – the major faller on Wednesday – recovered 0.5% to move back up to 1,225p.
The food retailers continue to be unaffected by the potential rise in soft drinks prices. Ocado (OCDO) yesterday continued its strong run this week rising another 4.4% to head back towards 300p at 297.9p.
Morrisons (MRW) and Tesco (TSCO) were also on the up, rising 1.5% to 203p and 1.2% to 193p respectively. Sainsbury's (SBRY) rose 0.8% to 281.5p, while Conviviality (CVR) rose 2.4% to 232.8p. However, Booker (BOK) fell 2.1% to 165.3p.
The biggest faller in the FTSE 100 was payment company Worldpay, which dropped 2.5% to 275.1p, while other fallers included British American Tobacco (BATS), down 1.8% to 4,042p and Diageo (DGE), down 1.3% to 1,880p.
Finsbury Food Group (FIF) lost some of the gains it made earlier this week after a strong trading update, falling 2.2% to 109.5p.
Purecircle (PURE) the stevia producer and one of the key beneficiaries from George Osborne's sugar tax rose another 1.1% to 415.5p.