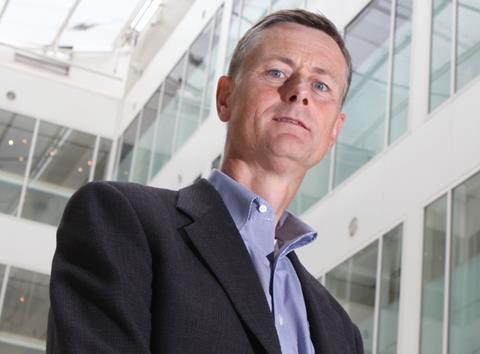 Top story
The chairman of JAB Holdings, veteran dealmaker Bart Becht, has resigned after a reported split with his two partners over the scale of the firm's recent acquisition spree.
The former Reckitt Benckiser chief executive stepped down after failing to convince JAB to scale back its takeover ambitions in favour of stabilising its current portfolio, sources told the Financial Times (£).
JAB, which has undertaken a $50bn takeover spree in the past five years including deals to buy Keurig Dr Pepper and Pret a Manger, announced his departure as a retirement in a statement.
"After almost 40 years in the branded consumer business, I have decided it is time to refocus my activities and retire," said Mr. Becht.
"It has been a tremendous privilege and pleasure to work with JAB and the many people within its portfolio companies and I wish them continued success."
The company, which also owns the Jacobs Douwe Egberts coffee brand, will continue to be run by chief executive Oilvier Goudet and senior partner Peter Harf, who will be joined by three new executives.
Fabien Simon has been appointed chief financial officer, Ricardo Rittes will lead expansion into emerging markets, and Jacek Szarzynski will become lead operating partner for the newly created Pret Panera Holding company.
"Bart has been a valued member of the JAB team for many decades," said Harf.
"Having worked with him since our days at RB, I will miss our day-to-day interactions on a personal level but wish him all the best during his well-deserved retirement."
Goudet said: "I deeply appreciate Bart's dedication to working with our portfolio companies over the years and thank him for his contribution to JAB."
"At the same time we are excited to further strengthen our team with Fabien, Ricardo and Jacek, all of whom have impeccable track records of longterm shareholder value creation in the consumer industry."
Morning update
Swiss chocolate giant Lindt & Sprüngli saw sales rise faster than the global market in 2018, driven by strong growth in Europe and emerging markets.
Group sales increased 5.5% to CHF4.31bn, as it benefitted from volatile currency exchange rates over the year.
Despite "saturated chocolate markets in Europe and the USA", the premium chocolate manufacturer reported "solid organic growth" of 5.6% in Europe.
Total chocolate markets across Europe are largely flat or in decline, the supplier said, as it claimed sales growth above market average in all countries.
Sales growth was "particularly strong" in the United Kingdom, Germany, Austria and Spain, while all Eastern European subsidiaries reported double-digit growth, it said in the trading update.
In North America, Lindt reported organic growth of 2.8%, driven by double-digit growth in Canada.
Sales in its Rest of the World region surged 10.3% in the financial year, driven by strong sales in Japan, Brazil, South Africa and China.
Lindt's retail arm also achieved double figure growth on the back of 50 store openings, pushing its current store portfolio to 460.
Profit margins for the year are expected to be on target, with sales growth of 5% to 7% predicted for the new financial year.
Despite worries over trade in China and Brexit uncertainty, the FTSE 100 has started the day strongly, rising 0.4% to 6,882pts.
Early risers this morning include Smurfit Kappa Group (SKG), up 2.2% to 2,212.7p, Ocado Group (OCDO), up 1.9% to 894.4p, and Nichols (NICL), up 1.8% to 1,580p.
The early fallers include Stock Spirit Group (STCK), down 3% to 210p, McColl's (MCLS), down 2.5% to 55.2p, and PayPoint (PAY), down 2.4% to 800p.
Yesterday in the city
The FTSE 100 plunged in trading yesterday on the back of weak Chinese export figures, with the UK index sliding 0.9% to 6,855pts.
Yesterday, the latest BRC-Springboard footfall and vacancies monitor revealed that retail footfall over the Christmas period fell by 2.6%, marking the thirteenth consecutive month of decline.
Convenience retailer McColl's (MCLS) saw a much-needed uplift yesterday, rising 3.7% to 56.6%, following a dismal end to 2018.
Other major risers included McBride (MCB), up 2.9% to 140p, Wincanton (WIN), up 2.5% to 243.5p, Nichols (NICL), up 2.5% to 1,552.5p, and Ocado Group (OCDO), up 1.9% to 878p.
Agriculture group Carr's (CARR) dropped 4.9% to 150p, despite declaring an upbeat start to the new financial year in its trading update last week.
Other fallers included MacFarlane Group (MACF), down 3.1% to 87.2p, GlaxoSmithKline (GSK), down 2.3% to 1,490.8p, and Fevertree drinks (FEVR), down 2% to 2,463p.