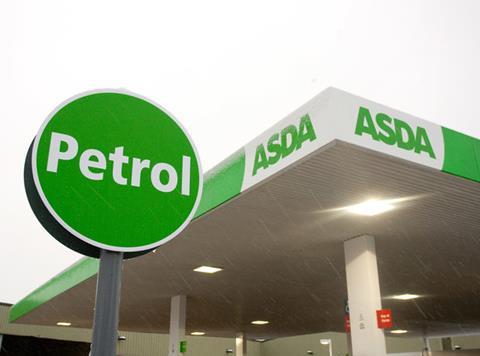 Top story
The big four supermarkets have started the new year with attempts to lure in customers with cheaper diesel prices.
Morrisons, Asda, Tesco and Sainsbury's have all cut the price of the fuel to below £1 for first time since 2009. It follows petrol prices, which fell below £1 for a litre in the run up to Christmas.
Morrisons kicked off the round of discounts on Sunday by charging 99.7p a litre at its pumps for diesel. Asda, Tesco and Sainsbury's have all followed suit this morning, with prices of 99.7p, 99.7p and 99.9p respectively.
The supermarkets all said the move was welcome news for customers as they returned to their regular daily commutes after the Christmas break.
Asda, which has 277 filling stations, said the 3p per litre price cut on diesel at its 279 filling stations was the first time diesel and unleaded was available at the same price of 99.7p in over 6 years.
"We're glad to be leading the way and investing in some New Year cheer for customers by bringing the cost of diesel to below £1 for the first time in over six years," added senior petrol director Andy Peake. "This latest announcement shows that we're committed to being the driving force behind lowering fuel prices."
Tesco fuel director Peter Cattell said: "We know our customers really value low fuel prices and having diesel for 99.7p a litre will give our customers a big helping hand for the New Year. This reduction will mean millions of customers save money by shopping at Tesco."
The round of cuts reflects further falls in the price of oil, with UK Brent crude oil trading at an 11-year low of just below $38 (£26) per barrel.
Morning update
Welcome to the first City Snapshot of 2016. This morning has started quietly on the markets but the action is set to speed up as the raft of retail Christmas trading updates start to roll in to separate the festive winners and losers, with M&S, Waitrose and Poundland due this week.
One of the few grocery/fmcg updates on the London Stock Exchange this morning is news that Diageo (DGE) has completed its $552m disposal of its major wine interests to Treasury Wine Estates. The deal was announced on 14 October last year.
Marks & Spencer (MKS) has opened 3.4% down this morning to 437.5p on City expectations of a terrible Christmas period for the clothing division.
Ocado (OCDO) is also down a hefty 4.6% to 290.5p as investors continue to be spooked by the spectre of Amazon ramping up its UK grocery business.
Tesco (TSCO), Morrisons (MRW) and Sainsbury's (SBRY) continued the general downward trend this morning by opening down 1.7% to 146.9p, 1.6% to 145.8p and 2% to 253.6p respectively.