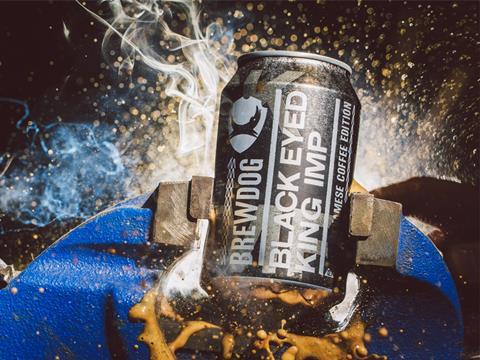 Top story
BrewDog has offloaded a 22% stake to a US private equity house in a deal valuing the craft brewer £1bn.
The brewer secured the deal with San Francisco-based TSG Consumer Partners, which includes Glaceau Vitamin Water and Popchips in its portfolio.
Founders James Watt and Martin Dickie, who started the business in Dickie's mum's garage in Aberdeenshire in 2007, will score a bumper payday from the deal, taking home £100m between them.
Another £100m will be used to continue to fuel rapid growth at the company, with the rest going to early investors who have backed BrewDog in earlier crowdfunding rounds.
BrewDog has pioneered the use of crowdfunding to grow its business without traditional support from banks. The Punk IPA brewer has raised £36m from more than 50,000 crowdfunding investors since 2009 in a number of fundraising rounds, including a £10m bond issue on Crowdcube in December.
However, these shareholders will only be able to sell up to 15% of their holdings, up to a maximum of 40 shares.
"Our new partnership with TSG is a launch pad for us to turbocharge our mission to make the world as passionate about craft beer as we are, but it's also a validation of our crowdfunding model," Watt said. "Our 'Equity Punks' now own part of an independent business that has attracted an awesome partner who will help grow their investment even further. Crowdfunding can no longer be viewed as alternative finance; this is the democratisation of finance."
BrewDog has grown rapidly since it launched in 2007, with revenues of more than £70m and profits of more than £7m last year. The business, which has hundreds of bars around the world, has topped The Grocer's Fast50 for the past three years in a row.
The private equity cash from TSG comes after the brewer expanded further in the US with a new brewery in Ohio.
TSG Consumer Partners MD Blythe Jack added: "BrewDog is an ideal fit for TSG's mission, which is to partner with visionary founders building next generation consumer brands. The company is truly a pioneer and leader in the rapidly emerging international craft beer market. We look forward to working with BrewDog and its founders as it continues to innovate, expand and harness a unique rebellious energy."
BrewDog's decision to sell a stake to a private equity firm is likely to draw criticism for the self-styled 'punk' brewer, which once described partnering with institutional investors as "selling your soul to the Devil",
Morning update
It's a quiet start to Easter week so far, with the FTSE 100 opening flat at 7,348.48 points.
In thegrocery/fmcg world, Marks & Spencer (MKS) has surged 1.8% to 342.8p, with SSP Group (SSPG) also up 0.8% to 431.5p, Associated British Foods (ABF) opening strongly, up 0.7% to 2501p. Booker (BOK) and Ocadado (OCDO) are also among the early risers, up 0.6% to 198.3p and 0.5% to 239.6p respectively.
Tesco (TSCO) has also nudged up 0.5% to 190.6p ahead of its annual results on Wednesday.
Coca-Cola HBC (CCH) is one of the big fallers so far, down 1% to 2,060p, along with Reckit Benckiser (RB), down 0.8% to 7,328p, and PZ Cussins (PZC), down 0.7% to 320p. Morrisons (MRW) has started the week down 0.5% to 233p and Sainsbury's (SBRY) is down 0.2% to 261.3p.
This week in the City
Things are looking a bit busier on the markets this week, with the main event Tesco's anual results on Wednesday. The supermarket is expected to announce a boost to profits as it seeks to sooth invesor worries over the £3.7bn Booker merger. Analysts forecast Tesco's operating profits to rise by more than a third to £1.3bn for this year.
Tomorrow brings the BRC-KPMG Retail sales monitor for March and the JD Sports finals. WH Smith also reports its half-year on Wednesday.