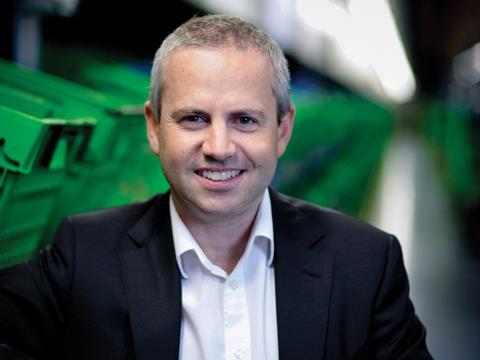 Top story
Ocado (OCDO) executives bagged a bumper pay package of close to £20m for 2014 – the year in which the online grocer finally posted its first-ever profit. The management team's pre-IPO gamble to link the payout to the company's share price has finally paid off at the fourth time of asking.
The four-year JSOS share scheme was designed to align management's interests with that of shareholders and keep the team in place long term. Shares bought by each board member only gained value if the share price exceeded the 'hurdle rate' on the vesting date each year, but Ocado's stock fell way short of the target price of 191p and 208p in 2012 and 2013. However, for the fourth and final tranche, which vested on 1 January 2014, the company's shares were 219p above the 228p hurdle.
The five beneficiaries of the scheme have yet to cash out, but stood to gain £16.9m at the vesting date – this will rise or fall depending on the movements of the share price and when the directors decide to realise the investment.
CEO Tim Steiner's total remuneration for the year was up from £1m in 2013 to £6.5m last year, with the total executive remuneration coming in at £19.6m.
However, the executive's performance-related cash bonus pot fell by 34% to £912,000 as certain targets were missed.
For the full story click here.
Morning update
Waitrose managed a 1.1% sales rise – excluding petrol – to £117.9m in the first week of February despite going up against tough comparatives a year ago as the looming Valentine's Day saw "staggering" amounts of chocolate passed through the check outs.
Retail director Rob Collins said total divisional sales for the week were boosted by major promotional activities.
Valentine's Chocolate Heart sales jumped up by 64% on last year and premium boxed chocolates also proved popular, up 27%, with Valentine's Day sweets and treats also doing well (rising 26%). Waitrose also toasted soaring Champagne sales, which jumped 51%, with sparkling wine sales topping 18%.
"As customers geared up for Valentine's Day this weekend, staggering sales of chocolate proved that nothing expresses the language of love better than indulgence," Collins said.
This week's Kantar Worldpanel figures showed Waitrose remained in impressive growth, with its market share climbing to 5.2% after a 7.2% sales boost in the 12 weeks ending 1 February.
Elsewhere, there is very little movement on the market so far this morning, with GlaxoSmithKline (GSK) climbing 2.6% to 1,524p along with Majestic Wine (MJW) (up 1.3% to 338.2p). Poundland (PLND) also halted the downward spiral, which saw its stock plunge more than 8% from all-time highs of 421p following majority shareholder Warburg Pincus's share sale on Tuesday. The discounter was up 1.15 this morning to 384p.
Yesterday in the City
Coke's European bottler Coca-Cola HBC has endured testing times in recent months as its share price plummeted thanks to the political instability in Greece and the the tense situation in Ukraine and Russia. The sudden announcement of a cease fire in Ukraine yesterday caused a sigh of relief to spread through the market. The FTSE 100 firm's shares were up 6.2% to 1,159p on renewed hopes of stability in Eastern Europe. The shares had previously fallen by almost 30% over the past year.
Elsewhere, shares in drinks maker Pernod Ricard plummeted 4.1% to €103.2 after it announced a 5% slide in first half profits yesterday.
Poundland (PLND) continued its share price fall after Warburg Pincus' surprise share sale on Tuesday. Following the investment firm shedding almost half its stake in the discounter, Poundland was down 1.9% yesterday to 380p. Also down was Ocado (OCDO), which slipped 1.6% to 391p.
Greggs (GRG) was one of the FTSE 250's top risers, climbing 2.8% to 859p, while AG Barr (BAG) was also on the up, rising 2.3% to 655p.
In wider economic news, Bank of England governor Mark Carney warned that the UK could be heading for material deflation and that interest rates could be cut further from their current historic low of 0.5%. There has been no change in the UK base rate since way back in 2009.