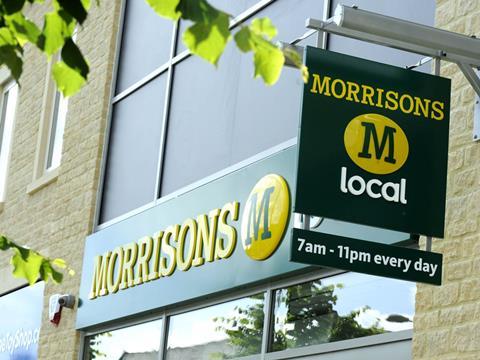 Top story
Morrisons (MRW) is in exclusive talks with investment firm Greybull Capital over the sale of its M Local convenience store chain, according to weekend reports.
Greybull, which rescued Monarch Airlines last year, is leading a consortium of investors to buy around 150 stores generating sales of between £250-£350m and provide the stores with working capital.
Reports claim that Greybull has seen off rival private equity interest and is now in exclusive talks to complete the deal. The terms of the deal area yet to be finalised, but the transaction could be completed in a matter of weeks.
Morrisons has significantly slowed its M Local rollout and announced in May it was to review its convenience business and site selection criteria.
Morrisons is yet to comment on the story.
Morning update
It's all quiet on the corporate front this morning, with company announcements still few and far between in the holiday season.
The BRC/Springboard footfall monitor for July is out this morning. Footfall during the month was 1.1% lower than a year ago, up from the 1.5% fall in June. This was slightly above the three-month average of -1.2%.
Both high streets and shopping centres reported a decline, falling 2.2% and 2.5% respectively. Footfall in retail park locations fared the best with a 3.1% increase year-on-year, the highest figure since May 2014, excluding Easter distortions.
The national town centre vacancy rate was 9.8% in July 2015, down from the 10.2% rate reported in April 2015. This is the lowest reported rate since the footfall monitor began reporting data in July 2011.
Elsewhere, UK coffee pod manufacturer CaféPod, has announced that Ex-European President of Diageo, Andrew Morgan, will join its board of directors after becoming a "major investor" in the London-based coffee pod start-up. CaféPod has just completed its most recent funding round after successfully reaching its £1.35m target.
The FTSE has opened 0.3% lower at 6,527.5pts this morning. One of the major FTSE 100 fallers so far today is Morrisons, which is down 1% to 176p.
The week in the City
Another quiet August week interrupted by second quarter results from Asda/Walmart tomorrow. Asda's first quarter like-for-like sales tumbled 3.9% and another significant sales fall is set to be announced tomorrow.
Imperial Tobacco (IMT) has its Q3 results on Wednesday, while WH Smith (SMWH) is scheduled to release a pre-closing statement on Thursday.
In economic news, CPI and RPI inflation statistics are out tomorrow, while Thursday brings the official ONS retail sales figures. Thursday also sees the publication of the CBI Industrial Trends Surveys.