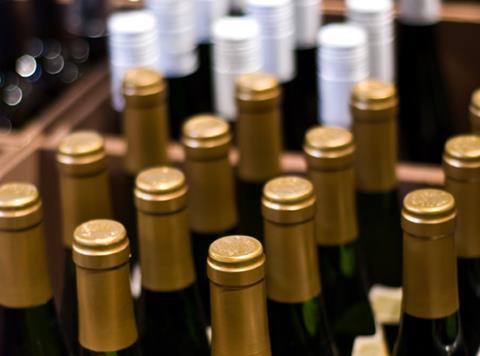 Top story
Naked Wines has increased its distribution across the US with the addition of the state of Alabama to its footprint in the country.
It widens the DTC wine business' distribution to 43 states and the District of Columbia.
The addition of Alabama to Naked Wines' footprint follows regulatory change to provide licenses to out-of-state shippers.
Naked Wines has more than 350,000 members across the US and more than 945,000 globally.
The expansion into Alabama would add to its $20bn total addressable market in the US, the company said this morning.
In 2021, the Alabama legislature approved a new license for out-of-state wineries, allowing those wineries to ship wines directly to Alabama residents.
Alabama, which has a population of about five million, is the most recent state to make a direct shipper license available to out-of-state wineries, following Kentucky in 2021 and Oklahoma in 2018.
Naked Wines US has now launched sales to the state on its website with an exclusive welcome offer available for all Alabama residents.
Group CEO Nick Devlin said: "We're delighted to be able to connect Alabaman wine lovers directly to our portfolio of world-class independent wine makers.
"This is another positive step expanding consumer access to our exclusive range of award-winning wines."
Shares in Naked slipped another 0.8% to 661p first thing, with the stock now down almost 7% in the past six months.
Morning update
Markets continued on a rollercoaster ride as the FTSE 100 bounced back this morning to climb 0.7% to 7,250.01pts.
Associated British Foods, WH Smith, Greggs and THG were just a handful of the stocks participating in the rally, up 2.8% to 1,964.5p, 2.2% to 1,374.5p, 2.3% to 3,096p and 1.4% to 205.2p respectively.
Just Eat Takeaway and Unilever joined Naked Wines as the few stocks in the red, down 0.2% to 3,870p and 0.5% to 3,960.5p respectively.
Yesterday in the City
The FTSE 100 suffered from a global equities sell-off as investors around the world worried about renewed lockdowns. London's blue-chip index ended the day 1% behind at 7,198.03pts.
A majority of food and drink stocks were in the red, with Parsley Box Group down 5.4% to 43.5p, Glanbia down 5.2% to €12.30, Just Eat Takeaway down 4.7% to 3,877p and Deliveroo down 1.5% to 211.2p.
Britvic, Associated British Foods, Fevertree Drinks, Hotel Chocolat Group, Greencore, Naked Wines and a host of other stocks also fell.
Supermarkets escaped the pessimism as a gloomy Christmas for hospitality would likely be a boon for food retail. Tesco rose 1.1% to 287.6p, while Sainsbury's was up 0.6% to 272.7p. Although, online rival Ocado slumped 2.5% to 1,678.7p.
McBride, which has been hit hard by a number of profit warnings, recovered some losses yesterday to rise 6.3% to 57.6p, while Domino's Pizza Group increased 1.3% to 435.6p and Bakkavor Group rose 1.1% to 125.4p.