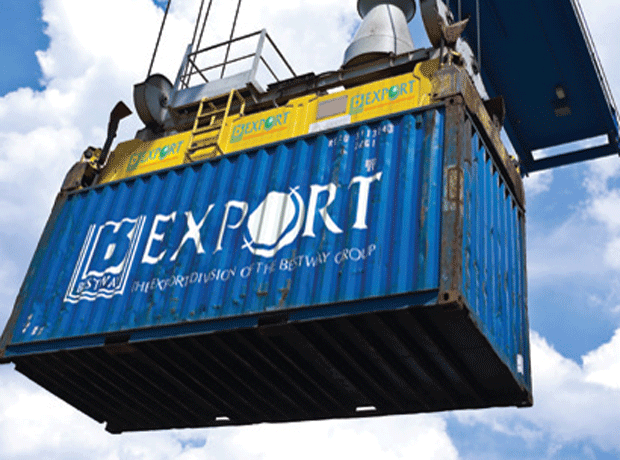 Top story
Food and drink exports to non-EU countries rose by 14% year on year in the run up to the Brexit vote, new figures from the FDF have revealed.
The boom, helped by big increases in trade to countries such as China and the US in the first half of 2016, means exports to countries outside Europe now make up nearly a third of all branded exports.
However, the federation warned the figures, driven in part by the weak pound, should not be allowed to mask the vital importance of exports to fellow EU countries, which it fears will be hit by the referendum decision.
The figures show the overall value of branded food and non-alcoholic drink exports rose to £2.4bn in the period, an increase of £141.2m (6.2%) when compared with the same period last year.
Click here to read the full story.
Morning update
It's a quiet Friday morning before the Bank Holiday next week.
The Grocer today has the story that sales at variety discount stores such as Poundland (PNLD), B&M (BME) and Home Bargains have soared by 17% to £4.9bn in the past year.
The latest Nielsen retail performance figures show over 2.2 million households bought from a bargain store for the first time during the last year, equating to 78% of all British households. Nielsen said the figures showed these bargain stores had become more popular than Aldi and Lidl, visited by 75% of households. More than half (52%) of British households purchased from Poundland alone.
Click here for the full story.
Elsewhere, SABMiller (SAB) has published its "scheme of arrangement" document for the proposed AB InBev (ABI) takeover, rubber-stamping the existing timeline of the shareholder vote on 28 September and completion on 10 October.
The FTSE 100 has opened flat at 6,816.2pts this morning.
Early risers include Glanbia (GLB), up 3.4% to €17.17, Applegreen (APGN), up 2.1% to 388p and Hotel Chocolat (HOTC), up 1% to 211.7p.
Fallers include Real Good Food (RGD), down 2.1% to 33.5p, CARR's Group (CARR), down 2.1% to 146.4p, Premier Foods (PFD), down 1.9% to 51p and Greencore (GNC), down 1.4% to 355p.
Yesterday in the City
The FTSE 100 slipped 0.3% yesterday to 6,816.9pts after a number of companies went ex-dividend yesterday.
Marks and Spencer (MKS) was one the FTSE's biggest risers – climbing 2.6% to 346.9p – after joint house broker Morgan Stanley said M&S was "a very successful food retailer, with a clothing business attached" yesterday.
Also on the rise was PZ Cussons, (PZC), up 1.2% to 341.1p and Cranswick (CWK), up 1% to 2,355p.
Other risers included Stock Spirits (STCK), up 2.6% to 177p, McColl's (MCLS), up 2.6% to 168.5p and Majestic Wine (WINE), up 1.7% to 437.3p.
The shine came off WH Smith's pre-close trading update after it lost the advances it made on Wednesday by falling 1.8% to 1,574p.
The day's other losers included Britvic (BVIC), down 1.6% to 650.5p, Ocado (OCDO), down 1.3% to 296p, PayPoint (PAY), down 2.4% to 995p, Hilton Food Group (HFG), down 2.4% to 575.5p and FeverTree (FEVR), down 2% to 982.5p.