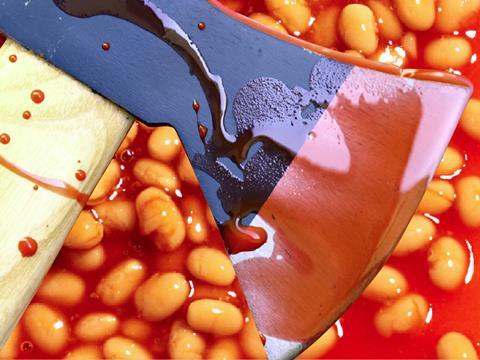 Top story
The Grocer today publishes The OC&C/Grocer Global 50 report for 2017 – the definitive report on the fortunes of world's largest fmcg companies.
Headline revenues of the world's largest fmcg players have fallen for the first time in more than a decade, as the sector remains under more pressure than even at the height of the global credit crunch.
The 2017 OC&C/Grocer Global 50 report released today reveals sales across fmcg's 50 biggest players dropped by 0.7% in 2016, the first drop since 2003. Last year, growth stood at 0.3%.
The global fmcg industry has come under increasing pressure from the fragmentation of consumer tastes and buying habits in the West, weakening economic conditions in many emerging markets, and the global rise of smaller, specialist brands.
These pressures have forced international players to shift focus to the bottom line, where there is more cause for optimism as gross margin across the Global 50 increased by 1.1ppts to a multi-year high of 46%.
Profits were boosted by benign commodity prices, while the increasing influence of 3G Capital's zero-based budgeting approach is also spreading across the fmcg industry.
The owner of AB InBev and Kraft Heinz has built industry-leading margins through ruthless cost-cutting, and even organic growth stories like Unilever and Nestlé are bring forced by investors to ramp up their earnings targets.
Click here for the full OC&C/Grocer Global 50 report.
Read profiles of the top performers amongst the world's biggest fmcg companies here.
The expected wave of M&A to solve the Global 50's growth problems largely failed to materialise last year. The Grocer investigates why here.
Yet again the tobacco sector was the star performer in terms of margins, despite operating in a structurally declining market. The Grocer looks at the lessons the rest of the fmcg industry can learn from tobacco here.
Zero-based budgeting is all the rage, but improving margins owe more to benign underlying commodities. The Grocer looks at what's happening to global cost inputs here.
Morning update
Elsewhere, Supermarket price inflation has rebounded back to its highest level since the end of 2013 new figures from the Grocer Price Index show.
The GPI, collated by BrandView from over 60,000 individual SKUs, jumped 0.7 percentage points in the month to 1 July 2017 to record annual grocery inflation of 1.6% compared to 0.9% in the previous month.
The rate of annual price inflation stands at its highest point since the month to 1 January 2014 and tops the previous 2017 inflationary high of 1.4% recorded in the month to 1 April. The month marks the fifth consecutive period of grocery inflation, which began in the month to 1 March.
See the grocer.co.uk/finance for the full details later this morning.
Meanwhile, the UK's high street has just had its best June in six years, figures released today by accountancy and business advisory firm BDO reveal.
According to BDO's High Street Sales Tracker (HSST), UK retailers saw June's overall like-for-like trading grow by 1.3%. The growth was off a negative base of -3.6% for the same month last year.
Fashion sales grew 1.4% year-on-year, while like-for-like sales of lifestyle goods increased by 1.2%, benefitting from strong tourist numbers and Father's Day. Homewares also saw a positive rise of 0.5% making it a clean sweep for the month.
Non-store sales dipped during the hot weather before rallying at the end of the month to record like-for-like growth of 22.2% for the month overall.
On the markets this morning, the FTSE 100 has opened another 0.3% down to 7,315.2pts.
Risers include Unilever (ULVR), up 1% to 4,167p, FeverTree (FEVR), up 0.6% to 1,696p and PayPoint (PAY), up 0.5% to 862.5p.
Fallers include C&C Group (CCR), down 2% to €3.09, Ocado (OCDO), down a further 2% to 279.5p, Premier Foods (PFD), down 1.8% to 41.25p and Sainsbury's (SBRY), down 1% to 245.7p.
Yesterday in the City
The FTSE 100 slid 0.4% back to 7,337.3pts yesterday as stocks slid across the world on worries that central banks in the US and Europe are tightening monetary policy.
The FTSE 100's biggest riser was Associated British Foods (ABF) after it reported stronger-than-expected set of results for the third quarter, boosted by a continued strong performance by the sugar division and demand for its low-cost fashion in Primark.
ABF was up 2.6% to 2997p as revenues increased by 13% in the three months to 24 June, excluding the benefits of currency translation.
Conversely, Dettol and Durex maker Reckitt Benckiser (RB) was one of the market's biggest fallers after warning its sales have been hit by the global cyber attack that struck companies across the world last month. Reckitt slipped 1.5% to 7,583p having fallen as low as 7,451p in early trading.
There were also heavy falls for Dairy Crest (DCG), down 3.4% to 563.5p, Ocado (OCDO), down 2.2% to 285.1p and Compass Group (CGP), down 1.9% to 1,577p.
FTSE 100 players Sainsbury's (SBRY) and British American Tobacco (BATS) also fell by 1.5% to 248.2p and 1.4% to 5,184p respectively.
Other risers included B&M European Value Retail (BME), up 1.4% to 347p, Britvic (BVIC), up 1.4% to 707.5p and Marks & Spencer (MKS), up 1.3% to 340.3p.
Cider manufacturer C&C Group (CCR) was down 1.6% to € 3.15 after warning that UK volumes were behind targets.
Just Eat (JE) fell 1% to 666p after appointing Peter Plumb to fill the management void at the takeaway group two months after stepping down as boss of Moneysupermarket.