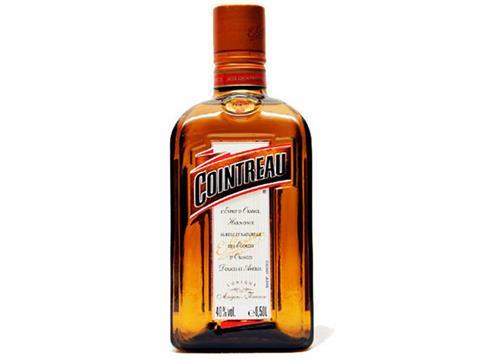 Top story
French drinks group Rémy Cointreau has lifted its future outlook after revealing an "excellent" annual performance, with a double-digit jump in profits and an almost 5% sales boost.
Operating profits at the group behind Bruichladdich scotch, Mount Gay rum and Greek spirit Metaxa came in ahead of expectations at €226.1m for the year to 31 March 2017 – a rise of 26.7%, made up of 13.8% organic growth and a bump from exchange rates.
Revenues for the year increased 4.7% to €1.09bn, which Rémy attributed to the "outstanding" performance of the group brands.
The cognac-focused House of Rémy Martin division, which accounts for more than a quarter of the group, posted a 10% jump in organic sales growth and a 20% rise in operating profits to €185.2m. The business said it was driven by the "excellent" performance of the Americas and Asia-Pacific regions, with a marked increase in consumption in China during the second half of the year.
The liqueurs & spirits divisions also registered a 9.7% rise in profits to €57.5m during the year.
Rémy said that thanks to "a significant development in its profitability over the last two years" it now expected an operating margin of between 21.5% and 22.5% by 2019/20, compared with previous forecasts of 18% and 20%.
It added it expected another year of growth in the current financial year.
Morning update
Pernod Ricard has signed an agreement to take a majority stake in Del Maguey Single Village Mezcal, a producer of artisanal, hand-crafted mezcals and the number one brand in the US.
The transaction, agreed through the new Brand Ventures division of Pernod Ricard in the US, is expected to close within 90 days.
Del Maguey Single Village Mezcal, founded in 1995 by artist and entrepreneur Ron Cooper, features a range of "super-premium" mezcals from the Oaxaca region of Mexico.
Global sales of mezcal rose to a record $80m in 2015 and US volumes jumped 279% from 2005-2015, according to International Wine & Spirits Research.
"We partnered with Pernod Ricard because they understand and appreciate our mission of preserving the culture of the Zapotec people and protecting the traditional process of making mezcal," Cooper said.
"Through this partnership, our management team will gain increased opportunities to distribute our products to mezcal lovers around the world while also ensuring that the palenqueros – or families we work with – are able to continue crafting their liquid art for generations to come."
Under the terms of the transaction, the management team of Ron Cooper, Michael Gardner and Steve Olson will remain in place.
Pernod CEO Alexandre Ricard added: "We are very impressed by Del Maguey's successful track record and the high quality of their mezcals. This partnership illustrates our continued strategy of partnering with dynamic entrepreneurs who share our passion for authentic, high-quality crafted premium products and further extends our fantastic portfolio of genuine brands."
The FTSE 100 has opened down 0.1% to 7,471.54 points as the polls open for the UK general election. Early fallers this morning include Booker (BOK), which has slumped 3.5% to 190.1p, Ocado (OCDO), down another 1.4% to 279.9p, and Greencore (GNC), down 1.1% to 245.6p.
Cranswick (CWK), Greggs (GRG) and WH Smith (SMWH) are among the risers, up .5% to 2,979p, 0.4% to 1,104p and 0.2% to 1,723p.
Yesterday in the City
Ocado (OCDO) shares took a hammering yesterday, as investors continued to take a profit from recent rises and the disappointment about its long-awaited international deal continued to be felt. The stock slumped 7.9% to 284p – and is now down 10.5% since it announced the deal ahead of markets opening on Monday. Shares had steadily climbed this year and hit 338p first thing on Monday morning before the decline started.
The FTSE 100 spent much of the day in positive territory before falling to finish 0.6% down at 7,478.62 points as the UK headed to the polls.
Grocery FTSE 100 stocks in the red for the day included Associated British Foods (ABF), Reckitt Benckiser (RB), British American Tobacco (BAT), Diageo (DGE) and Imperial Brands (IMB), falling 1.7% to 2,970p, 1.6% to 7,976p, 1.1% to 5,583p, 1% to 2,330p and 1% to 3,626.5p.
Other fallers were TATE & Lyle (TATE), down 2.6% to 734.5p, Tesco (TSCO), down 1.8% to 178.4p, Booker (BOK), down 1.1% to 196.9p, and Greencore (GNC), down 0.7% to 248.8p.
The few risers included Coca-Cola HBC (CCH), Dairy Crest (DCG) and Fever-Tree (FEVR), up a respective 1% to 2,347p, 05% to 622.5p and 0.5% to 1,706p.