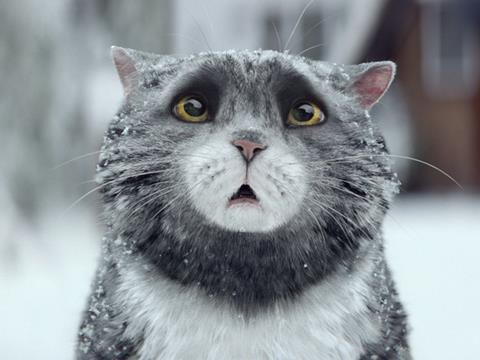 Top story
Sainsbury's is leading the way among the supermarket price-cutters as the grocers head into the crucial Christmas trading period.
Sainsbury's has cut its average year on year prices by more than its competitors over the past year as it sought to close the gap with the discounters and its rivals with a sharper pricing profile.
Average prices at Sainsbury's for the month to 1 December were 2.75% lower than a year ago, ahead of Tesco at 2.4% down and Morrisons (also 2.4% lower).
Each of those supermarkets saw their annual rate of deflation ease from the figures recorded in the month to 1 November, but the overall GPI figure remained stable as Asda's annual rate of price decreases went from -1.1% to -1.7% during the month.
The overall GPI figure, collated for The Grocer by Brand View from almost 63,000 SKUs across the big four, remained at -2.36% - exactly the same as the month to 1 November and the joint second-highest level of deflation recorded in 2015, behind the -2.53% recorded in the month to 1 April.
To read the full Grocer Price Index report click here
Morning update
C&C Group as announced this morning it has signed an exclusive long term partnership agreement with Pabst Brewing Company, the world's largest American owned brewer, for the sale and distribution of C&C Group's cider brands within the United States.
The agreement between C&C Group and PBC will take effect as of 1 March, 2016. C&C Group called it "an important announcement for C&C as the strength of the Pabst portfolio and market access will help strengthen C&C's position in the US cider category".
AIM listed vending machine firm SnackTime has reached agreement with investors, loan noteholders and creditors to raise £3,024,645 to improve the company's cash position. The firm will issue 40,746,451 new ordinary shares of 2p each in the company. Its shares had been suspended due to its failure to publish an its full-year accounts – it expects now to publish these "in due course".
Also this morning, The Grocer has talked to Ocado CFO Duncan Tatton-Brown, who insisted the company was right to give itself a 2015 deadline for signing an international deal, despite no deal being forthcoming.
Elsewhere, EY has found that 67% of global food companies expect to pursue acquisitions over the next 12 months, indicating growing confidence in the sector.
The FTSE 100 has slipped another 0.4% to 6,064.8pts this morning.
Ocado (OCDO) is down another 3.9% to 322.8p on top of yesterday's losses, while M&S (MKS) has dropped a further 1.5% to 468.1p this morning. The supermarkets are again trending downwards, with Sainsbury's (SBRY) 1.1% down to 238.9p.
Yesterday in the City
It's fast becoming a worrying time for the grocers as the City increasingly appears to be forecasting festive misery for the supermarkets.
Tesco (TSCO) fell to yet another new closing low of 150.6p, 1.6% down on the day, as the story Dave Lewis' failure to drive a short-term improvement in the supermarket's prospects gathers pace.
FTSE 100 reject Morrisons (MRW) fared little better, dropping another 1.5% to 140.9p, and Sainsbury's is also getting swept up on the tide of negativity, falling 1.6% to 241.5p (though Sainsbury's 2015 share price performance is vastly better than its two listed contemporaries).
The sector's trading momentum wasn't helped by Ocado disappointing the market with a failure to sign an international deal – as it had forecast – in 2015 and a slowdown in growth and fall in average order size. Ocado plunged 6.5% to 335.8p, though they have been as low as 309.5p this year.
All in all it was a pretty downbeat day in the City, with the FTSE 100 falling 0.6% to 6,088pts.
Most other stocks were trending down, including Marks & Spencer which was 1.6% down to 474.8p, Associated British Foods (ABF) down 2.2% to 3,436p and Coca-Cola HBC (CCH) down 1.2% to 1,470p. Premier Foods (PFD) also dropped by 2% back to 36p.