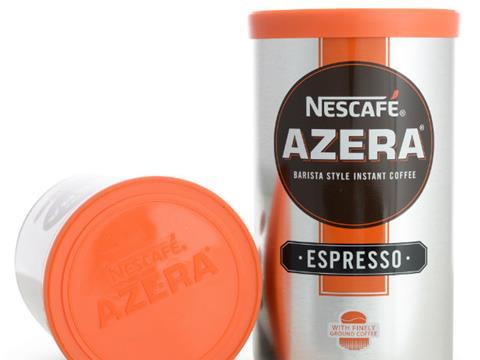 Top story
Revenues slumped 6% at packaging manufacturer Robinson in 2016 as volume fell 8% and the group was hit by adverse currency exchange movements.
Sales dropped from £29.1m in 2015 to £27.5m last year, with an £800k FX hit. As a result, operating profits before exceptional items came in £1m lower than the previous 12 months at £1.4m.
Pre-tax profits of £1.6m were higher than £775k earned in 2015, which were affected by £1.7m exceptional costs.
Chairman Richard Clothier said: "Although we anticipated a difficult market in 2016, we had expected growth from new business in the pipeline. However, with the full year effect of previously reported lost business and new product introductions delayed by our customers, overall sales volumes declined.
"At the same time, we had undertaken a strengthening of our management team to deliver future growth and this has inevitably resulted in higher operating costs. We expect the new business will return the company to growth in 2017."
Despite promises of a return to growth, Clothier warned of another challenging year ahead on the back of general economic conditions suggest and continued pressure on consumer product brands and the UK retail sector.
"Continued investment in both personnel and equipment are leading to significant additional expenditure in 2017, justified by new business, some of which is already coming on stream," he said. "We remain on track to deliver revenue growth in 2017."
Robinson is headquartered in Chesterfield, with manufacturing facilities in Nottinghamshire and Poland employing about 300 staff. Its main activity is the manufacture of rigid plastic packaging for the food & drink, toiletries & cosmetics and household sectors.
Shares in the group declined 2.6% as markets opened to 130p.
Morning update
Elsewhere on The Grocer this morning. Potato processor Preva Produce was pushed into administration last year following the discovery of fraud and accounting irregularities, leaving hundreds of trade creditors and suppliers more than £4m out of pocket, according to documents filed at Companies House. The business, which supplied the likes of Walkers and Kettle, appointed Matt Howard and Stuart Morton of insolvency firm Price Bailey on 20 December as a result of cashflow pressures, as reported by The Grocer at the time. But creditors' documents filed at Companies House by Price Bailey revealed that on top of the difficult trading conditions, Preva Produce Ltd was pushed over the edge by fraud. Read the full story here.
The FTSE 100 has dipped very slightly - by 0.1% - as the markets started trading at 7,337.50 points.
Early risers include Cranswick (CWK), up 1.1% to 2,517p, Ocado, 1.1% to 245.6p and SSP Group (SSPG), up 0.6% to 408.5p.
Marks & Spencer lost some of yesterday's gains, down 0.7% to 335.1p, as did B&M European Value Retail and WH Smith, down 0.5% to 307p and 0.3% to 1,765p respectively.
Yesterday in the City
High street retailers Marks & Spencer (MKS), WH Smith (SMWH) and B&M European Value Retail (BME) recorded strong gains yesterday as the latest retail sales data from the ONS showed a rise in sales in February as shoppers shrugged off Brexit concerns. The stocks were up 3.7% to 336.8p, 2.7% to 307.5p and 2% to 1,769p respectively.
Next also soared 8.1% despite disastrous results and its first drop in annual profits in eight years. Investors piled back into the high street bellwether to take advantage of the crash in the share price since Brexit.
Tesco (TSCO) was also up 2.2% to 189.9p and Morrisons (MRW) increased 1% to 234.6p, but Sainsbury's was flat at 266.6p after falls on Wednesday.
Fallers included Reckitt Benckiser (RB), down 1.3% to 7,334p, Ocado (OCDO), down 0.5% to 242.5p and Unilever (ULVR), down 0.1% to 4,020p.
Science in Sport (SIS) jumped 2% to 83.66p after sales rose 30% to £12.2m last year, with investment in growth leading to a £0.8m loss.
The FTSE 100 recovered some of Wednesday's losses, climbing 0.2% to 7,340.71 points thanks to the performance of Next.