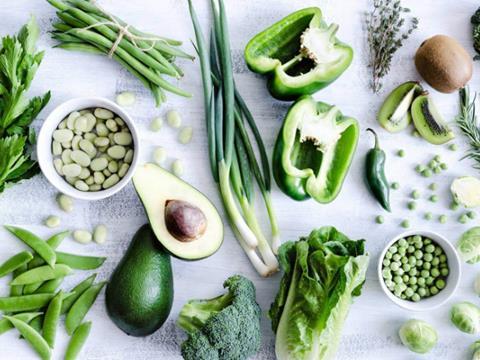 Top story
Fresh produce producer Total Produce (TOT) saw double-digit rises in revenues and profitability last year as improved trading conditions in Europe and the weaker euro boosted performance.
Total revenues increased 10.4% to €3.45bn during the year with adjusted EBITA up 13.1% to €64.1m.
The Dublin-based firm said the results benefited from a stronger operational performance and more normalised trading conditions in Europe with average prices increasing on 2014 levels. Average prices in 2014 were affected by strong European domestic production which led to excess supply of product and also the Russian ban on EU produce.
Acquisitions also helped grow revenues, while there was also a net positive impact on translation of the results of foreign currency denominated operations to Euro primarily due to the strength of Sterling and the US Dollar.
On a like-for-like basis, excluding acquisitions, divestments and currency translation, revenue was 5% higher on the back of higher average prices.
Chairman Carl McCann said: "Total Produce has delivered a very strong performance in 2015. In February 2015, the Group increased its presence in North America with a 50% investment in Gambles, a fresh produce company in Toronto with reported sales of CAD$170m. Post year-end, the Group has continued its growth in North America with the acquisition of a 65% interest in Progressive Produce based in Los Angeles with annual sales of US $200m.
"The group continues to actively pursue further investment opportunities and is targeting adjusted earnings per share for 2016 in the range of 10.5 to 11.5 cent per share."
Morning update
On a quieter morning for grocery news in what has proved to be a busy week, one of the few other announcements of note this morning is a share purchase from incoming Poundland (PLND) CEO Kevin O'Byrne.
O'Byrne acquired 321,107 shares yesterday at an average price of 179p – making his purchase worth £575k. He now holds 340,000 shares in the company.
In foodservice, Costa Coffee owner Whitbread (WTB) said the Coffee chain grew its worldwide total sales by 14.2% and like for like UK sales by 3.0% for the 50 weeks to 11 February 2016. Year to date Costa grew worldwide system sales by 13.1% to £1.5bn (13.4% at constant currency). Within this, franchise system sales grew by 10.6% to £572m. UK retail system sales, grew by 14.1% to £833m and it opened 103 net UK stores during the period.
Also there are fourth quarter results from Egyptian and London-listed packaged foods group Edita. The cake and croissant specialist reported revenues of EGP646.2m, up 13.7% year on year. On a full year basis, revenues of were up 16% to EGP2.2bn. Full year gross profit recorded of EGP867.5m was up 20.4% y-o-y, with gross profit margin up 1.4 bps to 39%.
Total Produce shares have risen 2.3% to 119p in early trading, closing in on its all-time share price high of 122p.
Elsewhere, the FTSE 100 has opened 0.3% down to 6,128pts as the City momentum this week has been checked by falling oil prices.
Early fallers include Imperial Brands (IMB), down 2.2% to 3,692.5p, Fevertree Drinks (FEVR), down 1.5% to 545p and Majestic Wine (WINE), down 1.1% to 437.5p.
Yesterday in the City
Morrisons (MRW) was officially welcomed back into the FTSE 100 last night in the index's quarterly reshuffle after spending just one quarter in the FTSE 250.
The supermarket, which is up more than 9% so far this week after its Amazon tie-up was announced on Monday, marked the promotion with a rise of 1.1% to 205.3p.
Sainsbury's (SBRY) also continued its upwards trend for the week, rising 1% to 262p, but Tesco (TSCO) has edged downwards since the Morrisons/Amazon announcement and dropped another 1.3% to 181.7p yesterday. Ocado (OCDO) rebounded by 1.6% to 250.9p.
Poundland (PLND) was one of the day's biggest losers after the announcement of the surprise retirement of Jim McCarthy. Poundland was down 6.2% to 170p although it still remains comfortably above the low of 137.5p seen in late January.
It was a much better day for Vimto-maker Nichols (NCLS), which rose 5.6% to 1,320 after posting an 8.9% hike in full-year pre-tax profit to £28m on flat revenue up just 0.1% at £109.3m.
Overall the FTSE 100 moved just 0.1% downwards to 6,147pts after a later rally wiped out almost all of the falls driven earlier in the day by weak UK construction data.
Other grocery/fmcg movers included Greggs (GRGS), which dropped 4.2% to 1,146p as investors cashed in their profits from the shares' strong growth earlier in the week.
Unilever (ULVR) fell 2.4% to 3,073.5p, TATE & Lyle (TATE) was down 2% to 577.5p and Greencore (GNC) dropped 1.9% to 367p.
Purecircle (PURE) rose 2.2% to 332p and Majestic Wine (WINE) was up 4.3% to 442.3p.