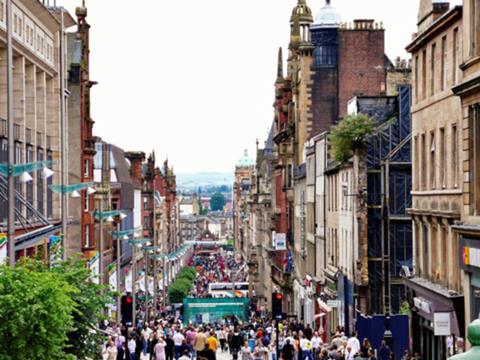 Top story
After falling for the past three months, consumer confidence was back on the rise again in December to finish the year on +2, the latest GfK index has revealed.
It is the first time that the consumer confidence index has remained in positive territory for an entire calendar year since the market research institute began recording a score in 1974.
The one point rise to +2 in December comes after three months of consecutive declines from +7 in August (the year high) to +1 in November.
Three (personal finance in the past 12 months and coming 12 months and general economy in past year) and of the measures used to calculate the index also saw increases this month, one decreased (major purchase index), and the other one was unchanged (general economy over next 12 months).
"Consumer confidence has remained strong for all of 2015 with an average at +3 for the past 12-months," said Joe Staton, head of market dynamics at GfK.
"This is the first time since the consumer confidence barometer started in 1974 that the index has remained positive for an entire calendar year. The last time we were able to report a similar long run of strong news was back in 2002, although the year ended on that occasion with an index score of -4 after 11 consecutive positive monthly totals."
Morning update
According to new research from Begbies Traynor, UK retailers have experienced yet another year of "dire" Christmas trading, with almost 25,000 across the country now suffering 'significant' financial distress. The data, which tracked levels of corporate distress among UK businesses between 1 October and 17 December, showed that food retailers had been hit hardest, with an increase in 'significant' financial distress of 11% from 3,819 last year to 4,226 this quarter, as the supermarket price war continued to push margins to rock bottom levels and as families leave their big Christmas shop to the last minute. See thegrocer.co.uk for the full story.
Produce Investments, potato and daffodil supplier to Tesco, Sainsbury, Asda, Waitrose and M&S, has acquired the assets of Andrew Farming through its Rowe Farming subsidiary. The deal includes more than 40 new commercial daffodil bulb varieties and 90 smaller seedling varieties. Under the agreement Kevin Andrew will join the management team. "This acquisition enables Rowe Farming to offer a wider range of products and services to our customers and in particular we see opportunities in dried bulbs and specialist cut flowers," said Rowe Farming MD Rob Stacey. "The varieties we have acquired from the deal are extremely complementary to our own and the combined expertise will enable Rowe Farming to better serve our customers. This acquisition represents a major investment in future daffodil flower and bulb production, underlying our continued commitment to the sector."
Yesterday in the City
The listed grocers felt some festive cheer yesterday with all three finishing trading in positive territory, led by Sainsbury's (SBRY) at 1.7% up to 259.6p.
Tesco (TSCO) also got a 1.3% bump to 145.3p and Morrisons (MRW) rose 0.6% to 147.6p.
Premium mixer producer Fever-tree (FEVR) carried on as it has done all year as one of the best-performing fmcg stocks. It closed the day 1.3% higher at 576.5p.
Another solid performer this year has been own label consumer goods manufacturer McBride (MCB), which increased 5% to 153.3p.
Real Good Food (RGD) was one of the day's fallers, down 3.8% to 51p, along with Glanbia (GLB), down 3.5% to €16.79, and Associated British Food (ABF), down 2.7% to 3,236p.
The FTSE 100 ended the day down 0.3% to 6,034.8 points after spending most of trading healthily in the black as the Spanish elections weighed on other European markets.