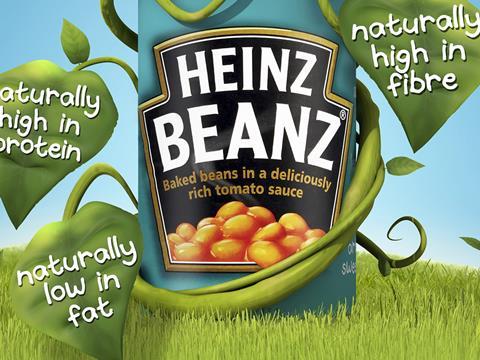 Top story
It didn't take long for yesterday's rumours of a 3G Capital acquisition of Kraft to become something far more tangible.
The global mega-meger of 3G Capital and Berkshire Hathaway owned Heinz and US-listed Kraft is the first super-scale merger of this cycle and could now kick off a race of grocery/fmcg consolidation as competitors look to respond to the merged company's new size and scale.
But in many ways the Heinz/Kraft deal is a defensive merger – neither company is growing top line revenues as they struggle to increase market penetration in their North America home and many of the synergies look to be in cutting costs.
3G Capital has a reputation of being tight on costs at its other food businesses, including Burger King and AB InBev, and the new management team are targeting cost savings of $1bn a year. That has inevitably led to fears of large-scale job losses. The Unite union in the UK said it was seeking "urgent" talks with Heinz over jobs, but there has been no comment from Heinz Kraft thus far.
One of the rationale's of the deal appears to be to grow Kraft's brands internationally, which seems something of a reversal in strategy as Kraft divested its significant international businesses in the spin-off of Mondelez in 2012. How Kraft grows its brands internationally when it has already sold off the international rights to many of its biggest brands remains another unanswered question. One possibility is some more large-scale M&A.
But the initial battle in this M&A process is on valuation and convincing Kraft shareholders the deal is in their best interests. Kraft Heinz seems to be winning on this front, with Kraft shares up 35.6% yesterday on the merger news and the $10bn "special dividend". That battle seems to be well on the way to being won and the quest for regulatory approval is unlikely to run into too many insurmountable issues. However, if target is to return the companies to top line growth in their core markets, there will be tougher battles to come.
Morning Update
Away from Kraft/Heinz, its relatively quiet on the UK markets this morning.
There are full-year trading figures from sports nutrition specialists Science in Sport, with the AIM-listed drinks and gels maker growing revenues by 23.4% to £8m in the 12 months to 31 December.
The firm made an underlying operating loss of £190k "in line with management expectations", but that was an improvement from the £340k loss last year. New product development delivered 29% of the growth in the period and SIS made "significant progress with e-commerce platform".
Stephen Moon, Science in Sport's CEO, said: "We are delighted with the progress that the Company has made during the period, having generated sustainable growth across all sales channels. The current year has started well with sales in line with management expectations, and a particularly strong performance in the e-commerce channel. We will continue to drive sales growth during 2015 with significant investment in marketing and sales and in new product development.
"We are seeking to achieve further improvements in gross margin and we expect underlying profitability to continue on a positive trend during 2015, particularly as we begin to benefit from operational leverage. We remain confident of delivering robust growth during this year and beyond."
In other news, Kerry Foods CEO Stan McCarthy has sold almost €600k of shares along, while Gerry Behan, CEO of the ingredients division, has sold more than €900k.
The early stock market momentum this morning was poor again, with most major grocery firms losing ground. In particular, SABMiller was down another 1.5% to 3,592p after yesterday's Heinz/Kraft deal meant a takeover bid for itself is less likely (see below).
Yesterday in the City
The Kraft/Heinz deal dominated the day yesterday, but SABMiller (SAB) was caught out in the fallout.
3G Capital had been rumoured to be eyeing up a swoop from SABMiller or funding a takeover by AB InBev (in which it is one of the largest shareholders) – but this possibility now looks remote in the short/medium-term given the scale of the Kraft deal.
SABMiller shares ended the day down 0.6% to 3,644.2p but were as low as 3,603p in trading soon after the news broke.
It was a poor day for most of the UK-listed grocery firms as shares eased back both on the potential increased competition for the global fmcg firms from Heinz Kraft and general market weakness due to concerns about eurozone stability re-emerging on more concerns over Greece.
Fallers included Unilever (ULVR) (down 0.9% to 2,880p) and GlaxoSmithKline (GSK) (down 0.8% to 1,595p).
The supermarkets all ended the day in the red, with Sainsbury's (SBRY) falling 1.5% to 268.2p, Tesco (TSCO) down 0.8p to 241.8p and Morrisons (MRW) losing 0.7% to 205.3p.