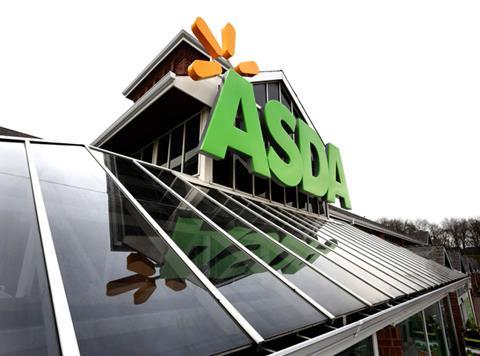 Walmart is in talks with private equity firms about selling a majority stake in Asda, a year after the collapse of its deal to merge the supermarkets chain with J Sainsbury (The Times £). Walmart is considering a deal after it was tapped on the shoulder by prospective suitors and will likely hold on to a significant minority stake in the supermarket chain (The Telegraph). It is understood to be looking to retain a minority stake in the business, two decades after it moved into the British market by acquiring the grocer (The Guardian).
Walmart did not identify the potential suitors but last year it emerged that KKR — which was also linked to a possible buyout of Walgreens Boots Alliance — was considering a move for Asda. One of KKR's advisers, Tony de Nunzio, previously ran the UK company (The Financial Times £)
Diageo, the world's biggest spirits maker, has warned the coronavirus outbreak will knock its profits this year as much of its Asian market goes into lockdown (The Financial Times £). The FTSE 100 drinks group behind Johnnie Walker and Guinness has joined the growing list of companies warning about the impact of coronavirus with a prediction of a hit of up to £200m on its profits (The Times £). Drinks behemoth Diageo is braced for a £200m profit hit after the coronavirus outbreak forced thousands of bars and restaurants across China to close (The Telegraph). The closure of bars and restaurants across Asia triggered by the coronavirus outbreak looks set to hit drinks group Diageo's profits to the tune of up to £200m (The Daily Mail). Drinks giant Diageo has warned its profits will fall this year, as bars and restaurants in China are forced to close due to the coronavirus outbreak (The BBC).
One of the world's biggest transport catering groups SSP Group said yesterday that travel restrictions across China would take a bite out of its revenues of up to £12m. (The Times £).
The contagion of warnings from companies is likely to spread for some time yet, with drinks giant Diageo and baby food maker Danone among the latest to sound the alarm on sales. (The Telegraph). Coronavirus shocks have rippled through the corporate world after a large airline imposed a hiring freeze, the world's biggest whisky maker warned on profits and a factory shutdown in Italy threatened car production across Europe (The Guardian). The threat posed by coronavirus to businesses of all types was laid bare yesterday by a string of multinational firms (The Daily Mail).
Danone has scaled back its sales growth and profit margin targets for 2020 as the coronavirus dents demand in China, its second-largest market, and it embarks on a €2bn spending plan to reduce its reliance on non-recycled plastic packaging and cut carbon emissions. (The Financial Times £)
Danone has regularly undershot its own earnings guidance. The French food and drink business finally appears to have got the message, tempering its expectations for this year, writes The FT. "Danone is not a loved stock. Whether measured over the past one, three or five years, it has staunchly underperformed its peers — apart from the horror that is Kraft Heinz." (The Financial Times £)
A near-£100 million loss and more shop closures have prompted McColl's to scrap its dividend. (The Times £)
The boss of the Co-operative supermarket says 'the climate emergency is upon us' and has called on retailers to cut plastic use and ditch polluting lorries. (The Daily Mail)
The company behind the Wagamama chain has brought in a joint venture partner to turn around the brand's loss-making American business and kickstart expansion of the Japanese noodle bar chain around the country. (The Times £)
Eggs are making a comeback in the UK, with retail sales enjoying their 13th consecutive year of growth as consumers recognise the affordability and versatility of a once vilified staple. (The Guardian)
Marks & Spencer has launched a digital bra-fitting tool to boost sales of its bestselling product. (The Daily Mail)