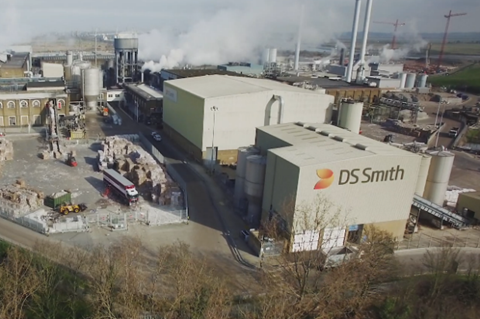 Packaging giant DS Smith posted a bumper set of interim figures ahead of its vital Christmas period, but the City ignored the pretty wrapping to focus on some worrying numbers within.

The FTSE 100 constituent's headline sales rose 4% to £3.2bn in the six months to 31 October, while pre-tax profits jumped 30% to £213m to ­represent a 'record' performance.

However, its shares slumped 4.7% in early trading, opening at 366p, as investors focused on its organic volume growth falling short of targets at 0.7%, volatile paper pricing and an economic background DS admitted remained "tough".

Russ Mould, investment director at AJ Bell, summarised: "The company argues it has achieved a better performance than the wider market, but even if this is the case, it is hardly a reason for investors to get excited.

"The growth of e-commerce, which requires boxes to send goods out to consumers, saw market sentiment towards packaging companies reach fairly elevated levels for a while, but today's update adds to signs that the growth story is losing momentum." Furthermore, most of the profitability was driven by acquisitions, Mould added.

Nevertheless, the company remained upbeat, underpinned by e-commerce expansion and increased customer focus on sustainable packaging options, driving a return on sales up 110bps in the half. DS, which in March sold its plastics division, said it had developed a "large number of sustainable solutions to replace plastic packaging", helping its customers fulfil pledges to reduce plastic spanning to 2025 and beyond.

Despite the share price drop, DS Smith shares remain up 11.2% year on year.

Elsewhere Ocado shares spiked 9.7% on Friday last week on the announcement of its first foray into Asia, with the signing of a supply agreement with Japanese grocery retailer Aeon. However, the shares were back down 7.4% on Monday after it announced the launch of a £500m corporate bond offering to help fund the global expansion of its Ocado Solutions business.