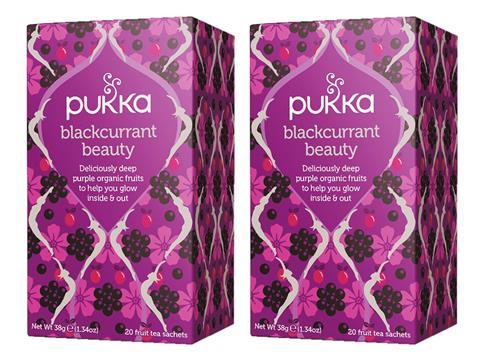 Bristol-based tea-market Pukka Herbs has racked up another year of rapid revenue growth as revenues rose 32% on strong international and domestic sales.
Net revenues were up to £22.4m in the year to 31 August from £17m last year and pre-tax profit more than doubled to £1m from 463k.
Pukka, which was a constituent of The Grocer's Fast 50 in 2015, said: "This strong growth was driven by both teas and remedies within the UK and across international markets."
"Pukka continues to be the fastest growing major tea brand in the UK."
EBITDA growth of 96% to £1.22m was ahead of sales growth following a year of "heavy brand investment" in 2014.
UK sales rose by 38.9% during the period to £12m, while international sales were up 24.9% to £10.5m.
Sales derived from the rest of Europe were up 37.5% to £7.4m, but the rest of the world revenues only rose by 1.9% to £3m. As a result of the small growth in non-European sales, the proportion of revenues from international sales fell from 49.3% of sales to 46.6%.
The company's tax payments almost trebled during the year, rising from £80k to 233k.
Also, the accounts state the company became carbon neutral in 2015 – two years ahead of its own schedule.
It has also set a target that all of its teas will be "Fair for Life" certified by the end of its 2016 financial year.
"Pukka is committed to operating a supply chain which offers fair pricing, community development and environmental protection," it said.