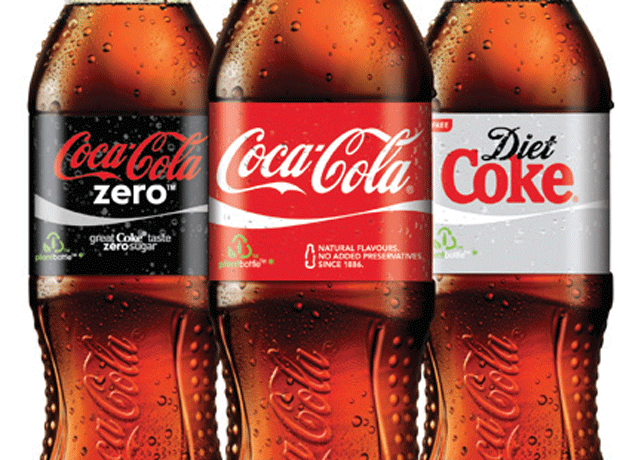 Coca-Cola Hellenic, the second largest bottler of Coca-Cola products, has reported larger than expected first quarter losses this morning, but insisted it remains on track to hit full year targets.
The UK and Athens-listed company, which holds Coca-Cola's bottling licences across much of central and eastern Europe, reported a net loss of €35.8m for the first three months of 2014 and a fall in revenues of 7%.
The loss was larger than predicted, with analysts widely expecting losses to come in at under €20m.
Nevertheless, Dimitris Lois, CEO of Coca-Cola HBC, said the firm's full year expectations remained unchanged.
"Given the seasonality of our business, the first quarter is typically small and therefore, not indicative of our expected full-year performance," he said.
He blamed the Easter period moving to the second quarter and "one-off items in some of our major markets" for the weak performance.
The company said its results were also impacted by currency fluctuations, particularly in Ukraine, and that currency losses for the year were likely to widen to €90-100m from the €51-70m million it predicted in February
Revenues and volumes in the company's established markets segment, which includes Ireland, Italy, Greece and Switzerland, fell by 7%.
Volume in Ireland declined by low single digits in the first quarter, despite industry suggestions that a significant number of Coca-Cola products from Ireland were finding their way to the UK market. Although overall volumes were down in Ireland, the company said Coke Zero grew by 35% in the country and that water and juice products performed strongly supported by increased promotions.
Its developing markets segment, including Poland, Hungary and the Czech Republic, saw volume decrease by 9% and net revenues by 6%, while net revenues fell by 7% in emerging markets.
The company stated that it was "encouraged by the recovery we have seen in our volumes so far in the second quarter".
The statement added: "We continue to focus on implementing our strategic priorities while mitigating ongoing foreign currency and other headwinds in some of our markets. We have made good progress in implementing price initiatives in order to mitigate the impact of the recent increase in the incidence rate for concentrate.
"We manage our business for the long term. We are confident that we have the right strategy in place to grow in a sustainable and profitable way."
Coca-Cola HBC shares fell by just over 1% in early trading before recovering to trade flat by mid-morning at 1,453p.