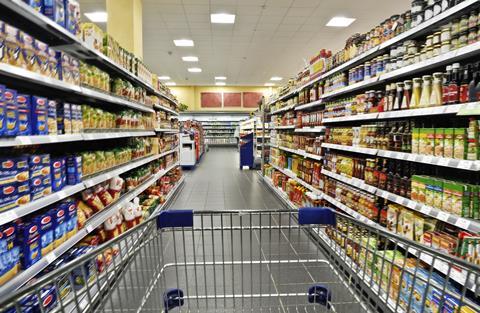 Few will remember 2020 fondly, but a glut of earnings releases this week show it's proving to be a pretty good year for global fmcg giants.
Firstly, Reckitt Benckiser on Monday posted revenue growth of 6.9% to £3.5bn in the three months to the end of September, representing like-for-like growth of 13.3% as demand for its disinfectant brands remained high and the relaxation of lockdown restrictions around the world helpedits Durex brand staged a recovery.
The consumer heath giant revised its expectations for the year to forecast like-for-like sales growth to be in low double digits rather than high single-digit territory.
Then on Tuesday P&G reported a 9% jump in sales to $19.3bn in the three months to the end of September, driven by the disproportionate growth of premium home, health and hygiene products.
The world's largest food group Nestlé weighed in on Wednesday, posting third-quarter organic growth of 4.9%, driven by strong demand for petfood as well as at-home coffee consumption and dairy products, while firming full-year guidance.
Finally, on Thursday Unilever said its underlying sales growth accelerated 4.4% to €12.9bn (£11.6bn) in the third quarter thanks to shoppers continuing to stock up on Domestos and Cif to battle the coronavirus in their homes.
Commenting on Nestlé, Barclays analysts pointed to how at-home consumption has boosted the industry: "Consumers are at home more but still want to spend on premium brands, which disproportionately benefits Nestlé as its mix is 90% in-home versus only 10% out-of-home."
Hargreaves Lansdowne pointed out that Nestlé's improved trading in China bodes well for its fellow global consumer players. ""Trading in China turned positive in the third quarter, which is an important milestone and a good indicator for what we could expect from other consumer giants. While it's too early to say how robust the recovery is, we think things are moving in the right direction."
HL also said Unilever's demonstration of strength "at a time when the world is in economic disarray is mpressive". "The group's portfolio of brands has been able to capitalise on consumers' changing behaviours… [and] further showed the resilience Unilever gains from providing consumers with everyday items all around the world."
Despite the strong numbers, share price movement was largely muted, partly due to the sector's share price outperformance throughout the year.
On the day of their updates, Reckitt was down 0.2% to 7,192p, P&G up 0.4% to $142.48 and Nestlé down 0.8% to CHF106.54. Unilever was up 0.3% to 4,716p by lunchtime on Thursday.