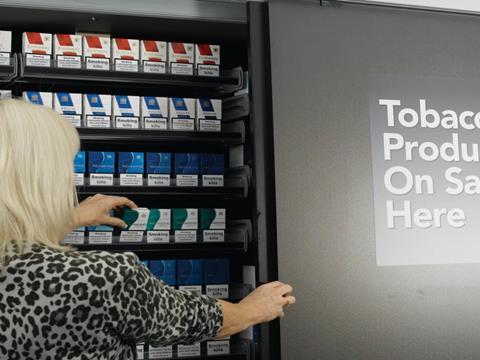 Imperial Tobacco (IMT), manufacturer of major tobacco brands, including JPS, Lambert & Butler and Golden Virginia, has reported tobacco net revenue down 4% to £4.4bn in the nine months to the end of June.
Total volumes fell 3% to 207.4bn "stick equivalents" but growth brand volumes, including Davidoff, Gauloises Blondes, JPS, West, Fine, News, USA Gold, Bastos, Lambert & Butler and Parker & Simpson, surged 15% to 105.4bn stick equivalents.
Alison Cooper, chief executive, said the third quarter had been another good period, building on the progress made in the first half.
"Our continued focus on improving the consistency and quality of our performance has delivered excellent results from our growth brands which continue to grow net revenue, volume and market share," she said.
The company completed its acquisition of ITG Brands in the US towards the end of the quarter and Cooper said she was pleased with the "successful" start made in implementing its commercial and integration plans for the acquired business.
The integration of its newly acquired US cigarette brands is "progressing well and performance is in line with our plans". The newly acquired brands generated £41m net revenue in the period after completing the deal on 12 June.
"This consistent delivery against our strategic agenda leaves us on track to deliver against full year expectations and to create further sustainable value for our shareholders," she said.
The group said it remained on track to deliver its full-year targets and was committed to progressing it strategic agenda which focused on creating further value for shareholders.
Imperial's shares edged down 0.1% to 3,236p on the update today. The shares are 14.1% up so far this year and up 25.2% year-on-year.