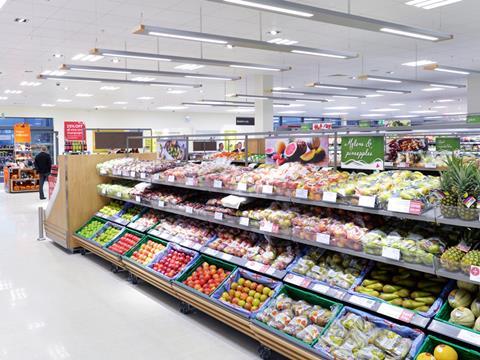 The Guardian followed up its story on store closures at Waitrose by asking the question: if the upmarket grocer is seeing more shoppers through its doors and increasing market share, why is it reining in expansion?
The Financial Times picks up on a report by Bloomberg that Carlsberg is working with an adviser on a possible bid for the stake in Tsingtao held by Japanese brewer Asahi. Trading in shares of the Chinese brewery rose 5.6% on Thursday following reports the Danish beer maker was considering buying a 20% holding.
Tate & Lyle lifted its expectations after strong third quarter. The Financial Times noted that the ingredients maker said a trade barrier between the US and Mexico would hit sweetener profits but the effect would be "manageable". Fears that President Trump could withdraw from Nafta have weighed on Tate & Lyle's shares, which plunged in November after the White House announced the possibility, The Telegraph writes.
The Times proclaims that Britons are regaining their taste for Cathedral City cheddar, helping to boost sales volumes at Dairy Crest. Britain's largest dairy company said that sales of Cathedral City improved in the third quarter after a disappointing first half when its cheddar sales declined by about 5%. The weak pound should provide a helpful boost to Dairy Crest as the cheese and spreads producer transitions itself from a largely UK-focused business to an international ingredients exporter, according to CEO Mark Allen (The Telegraph).
Packaging group RPC, which makes packaging for food products among many other household products, has boosted its business in the US after agreeing to buy rival Letica for £511m (The Telegraph).
Mead Johnson, the US baby foodmaker just acquired by Reckitt Benckiser, is being sued by a former employee alleging she was unfairly dismissed after raising safety issues over bottles of infant formula (The Financial Times).
Vijay Mallya has rejected a formal plea from United Breweries, India's largest beer company, to resign as chairman saying he has no intention of stepping down and will instead challenge a regulatory order to do so in court (The Financial Times).
Coca-Cola posted better-than-expected sales in the fourth quarter, as strong demand in developed markets, particularly North America, helped mitigate some of the strength of the dollar hurting overseas revenue (The Financial Times).