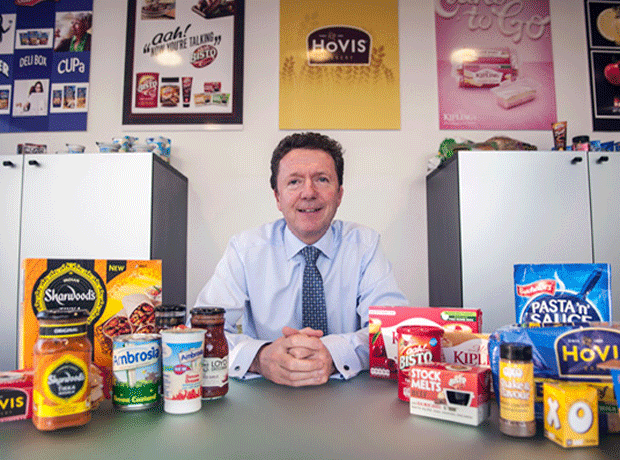 One of the two shareholders trying to oust the chief executive of Premier Foods has trebled its stake in the British food manufacturer. Paulson & Co, an American hedge fund, has disclosed in a regulatory filing that its stake in the maker of Ambrosia Custard and Batchelors soup had risen from 1.99% to 6.08% (The Times £). The company behind Mr Kipling cakes has been plunged into crisis after two hedge fund tycoons stepped up a campaign to oust its chief executive. Premier Foods boss Gavin Darby looks increasingly vulnerable after an activist fund run by Wall Street billionaire John Paulson was confirmed to have more than tripled its stake in the group to 6.1%. (The Daily Mail)
UK retailers benefit from England World Cup run and heatwave as sales rose by 2.3% in June, with boost from exceptional sales of drinks in final week (The Guardian). Fine weather and the nation's football prowess helped drive up consumer spending in June, giving the British economy a summer boost (The Telegraph). Football may be coming home, but it is also sending Britain's consumers out on to the streets, according to figures that show a boom in spending in pubs and garden centres last month (The Times £).
Starbucks will eliminate plastic straws from its stores globally by 2020, in a nod to the growing push for businesses to be more environmentally friendly. The Seattle-based company said on Monday it will instead use straws made from other materials, and lids designed not to need straws (The Guardian). Starbucks shares received a much needed jolt on Monday after the company revealed plans to phase out plastic straws from its 28,000 stores worldwide by 2020 in a move that will eliminate more than 1bn of the drinking devices each year (The Financial Times £).
While brands rightly fear being labelled as environmentally unfriendly, there are potential downsides to kicking a plastics addiction. According to consumer research company Kantar TNS, people still make choices based on quality and price at the checkout even though packaging has now overtaken wages for developing country producers and carbon footprint among UK shoppers' top concerns. (The Financial Times £)
High Street stalwart Marks & Spencer says it will not provide a trading update today as shareholders gather at London's Wembley Stadium for its annual general meeting (The Daily Mail).
Maggie Pagano in the Daily Mail writes: "Archie Norman has achieved mission impossible. Appointed last year, the chairman of Marks & Spencer has set tongues wagging by coming up with the retailer's first fashion trend for years, and has given the bedraggled shares a shot in the arm." (The Daily Mail)
Most ready meals are still dominated by meat, according to new research on Monday which claims the UK's biggest supermarkets are failing to cater for soaring numbers of so-called flexitarians seeking to reduce their meat consumption. (The Guardian)
Amazon's plan to roll out its own fleet of Amazon vans in the US will increase its capacity and control over deliveries. It is also likely to put pressure on revenues and margins of established delivery businesses. (The Financial Times £)
Millions of bottles of French rosé have been found to contain a less expensive Spanish version. France's consumer fraud agency confirmed on Monday that 70,000 hectolitres – the equivalent of 10m bottles – of Spanish rosé were falsely labelled as French vintages by hundreds of producers in 2016 and 2017. (The Guardian)
The Co-operative Bank has hired the former head of commercial banking at Lloyds Andrew Bester as its next chief executive, making the fifth change at the top of the trouble-hit lender in seven years. (The Times £)