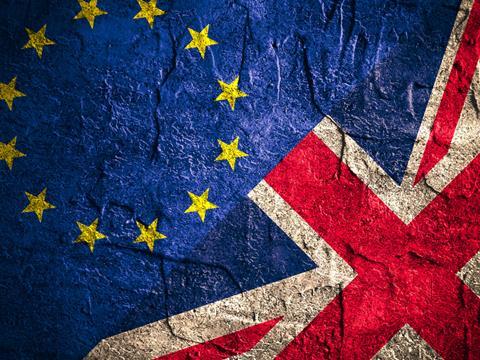 The pound fell against the dollar by as much as two cents to a 20-month low yesterday after business was left rattled by Theresa May's decision to delay the Brexit withdrawal deal vote (The Times £).
Business leaders said that the delay would cause them unnecessary cost and uncertainty and would force them to make investment decisions damaging to the UK, wrote The Times (£).The pound has dropped to its lowest level for almost two years amid the growing risks to the British economy from political paralysis over Brexit and on a no-deal scenario (The Guardian).
Sterling slumped to its weakest level since April 2017 against the dollar on Monday after Theresa May told parliament the vote on the Brexit deal would be delayed until further notice (The Financial Times £). The pound has been rocked amid Brexit uncertainty as Prime Minister Theresa May abandons Brexit vote (The Telegraph). The pound has hit a fresh 20-month low against the US dollar and stock markets are falling globally after Theresa May decided to delay the Commons vote on her Brexit deal (Sky News)
Britain's economy slowed down in the autumn as manufacturing stalled and fewer people bought new cars (The Daily Mail). Growth in the UK's economy has slowed as car sales fell and the manufacturing sector stalled (The BBC).
Electronic receipts ostensibly sent to customers for environmental reasons, are actually being used by retailers to bombard shoppers with marketing, a Which? Investigation has found (The Telegraph). Several large retailers may be breaking data protection rules with their e-receipts, according to an investigation by the consumer body Which?. (The Guardian)
Poundstretcher has suffered its third consecutive decline in sales and profits as the discount retailer struggles amid difficult trading conditions in the high street and rising costs. (The Telegraph)
US retailers and consumer goods companies are shaking up supply chains to safeguard profit margins and limit price rises in a bid to contain the fallout from President Donald Trump's trade wars. (The Financial Times £)
The Daily Mail's share tips suggests one might think that the worlds of agricultural feed blocks and nuclear engineering make very unlikely bedfellows, but Carr's Group seems to prove that the two can sit comfortably together in a business that looks to be growing well. (The Daily Mail)
The FT writes about "the billion-dollar agritech start-ups disrupting farming", noting that investors such as Google and Temasek pile into another sector looking for help from technology. (The Financial Times £)
The BBC features a pub that has gone cashless. Getting rid of cash frees up retail staff so they can spend more time with customers, says the landlord, and tills stuffed with banknotes don't clutter up serving space. (The BBC)