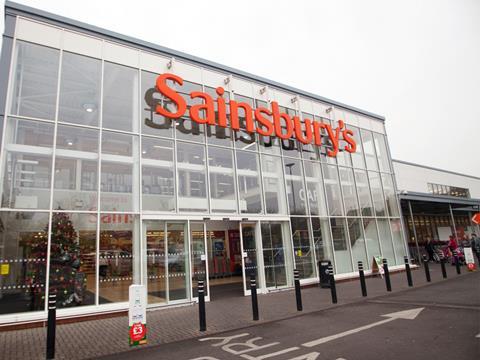 It's Sainsbury's turn to face the media spotlight as it becomes the latest supermarket to update the market on its Christmas trading. The Mail takes the positive angle that Sainsbury's boosted its profit forecast after enjoying bumper Christmas sales and 73% convenience store boom. The Financial Times notes that better-than-expected cost savings from the integration of the Argos business boosted Sainsbury's, leading it to raise forecasts for full-year profits. The Times also goes positive, reporting that record sales in the week before Christmas helped to lift sales and profit expectations for the full year at Sainsbury's. The retailer enjoyed a merry season for food sales, with sales at its online and convenience arm rising 8.2% and 7.3% respectively in the 15 weeks to 6 January. Although a second version of the story changes tack in The Times, writing "Sainsbury's offered a mixed bag of results, forecasts and cautionary tales yesterday, raising its full-year profit forecast, reporting record Christmas food sales but warning that consumers were "deferring spending" on general merchandise". However, The Guardian leads with a warning from the supermarket of a challenging market as it reported sales in line with expectations despite a tough time for its Argos chain. The Telegraph adds that the grocer reported disappointing sales of general merchandise as it was held back by a weaker Christmas at Argos, taking the shine off a slight upgrade to its profit forecasts.
Lidl also updated the media on its festive trading yesterday. The Mail writes that Lidl has been branded the UK's 'fastest growing supermarket' as sales leapt 16% over the crucial festive period and shoppers gobbled up 600 tonnes of sprouts. Lex in The Financial Times says that Britain's big four grocers are stabilising rather than rebounding. It adds that Lidl has blown its rivals offstage in the parade of post-Christmas sales numbers with growth of 16% compared with 1.2% for Sainsbury's.
Marks & Spencer poaches Dixons Carphone's finance boss, The Telegraph writes. It is another another key change in the retailer's top management, The Financial Times adds. Humphrey Singer from Dixons Carphone joins as the chief financial officer to replaces Helen Weir, who quit the company to "pursue a plural career" according to a company statement put out in November.
Theresa May is to announce a war on plastic waste, with proposed policies including plastics-free aisles in supermarkets and a tax on takeaway containers (The Guardian). The prime minister will set out her ambition to eliminate all avoidable plastic waste within 25 years in a major speech today in which she will promise the UK will lead internationally on environmental issues. But campaign groups said the aspirations would need to be backed up by legislation.
Ferrero is on the verge of formalising a $2.8bn deal to acquire Nestlé's US confectionery business, which includes brands such as Butterfinger, Nerds, Laffy Taffy and Crunch chocolate bars, The Financial Times reveals. The maker of Nutella and Tic Tacs candies prevailed in an auction process over US rival Hershey and private equity group Rhône Capital and is set to sign off on a deal on Sunday, according to people following the situation closely.
Coca-Cola is hoping to make millennials thirsty for their no-calorie Diet Coke beverage with a "full brand restage" in North America, including the debut of four new flavours, The Financial Times reports.
Former BHS owner Dominic Chappell told a court he was "devastated" by the "outrageous, aggressive and hostile" stance of the pensions watchdog after he took over BHS (The Guardian). The Telegraph highlights that thrice bankrupt Chappell had no previous retail experience and bought the chain from billionaire Sir Philip Green for just £1 in 2015.