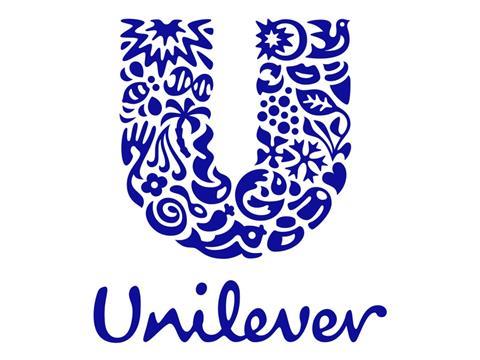 Unilever creates waves this morning after threatening to pull marketing spend from platforms failing to tackle fake news (The Telegraph). The Guardian adds that Unilever is threatening to withdraw its advertising from online platforms such as Facebook and Google if they fail to protect children, promote hate or create division in society. In a speech later today, Keith Weed, the Unilever chief marketing officer, will say that, as a brand-led business, Unilever "needs its consumers to have trust in our brands". The maker of Dove soap and Hellman's mayonnaise spent €7.7bn on marketing last year, The Financial Times notes. It has been overhauling its advertising budget as part of a cost-cutting campaign following Kraft Heinz's failed takeover bid a year ago.
Tesco is working on a secret plan for a new discount grocery chain to take on Aldi and Lidl, senior industry insiders have told The Sunday Times. The paper says it is understood to be developing a separate brand that would match the German discounters on price, and offer a far more limited range of products than the average Tesco store. Tesco declined to comment. Industry sources speculated that the discount stores would stock about 3,000 products, compared with 30,000 in the typical Tesco Extra. The Guardian followed up the scoop and adds that it understands a second option has also been under consideration, which would involve a new "Costco-type bulk purchase brand", similar to a business Tesco already has in Thailand. A rumoured plan by Tesco to create a low-cost store to rival Aldi and Lidl could prove as disastrous as Sainsbury's attempt to revive Netto, City analysts have warned. In the follow-up by The Sunday Telegraph, retail analyst Nick Bubb said an entry into the low-cost supermarket war would be "very late in the day" but Tesco could use the Booker deal to spearhead its attempt to fend off the discounters. The Times also follows up the story by its sister paper this morning.
Morrisons is close to striking a wholesale deal to supply its food and drink to a network of Channel Island stores, The Sunday Times also reports. The Bradford-based grocer is expected to announce a supply agreement with Sandpiper CI, which runs 40 stores under brands such as Checkers Xpress. Some of the shops are expected to be rebranded as Morrisons Daily over time.
Up to 900 jobs are under threat at three poultry plants belonging to 2 Sisters Food Group, Britain's largest supplier of supermarket chicken, The Times reported over the weekend. The scandal-hit group has put 350 jobs at risk at its Smethwick site, 100 roles in Wolverhampton and 450 jobs at its Cambuslang site in Scotland, The Telegraph adds.
A premium column in The Sunday Telegraph looks at 'Walmart v Amazon: the battle of the US retail beasts'.
Food delivery service Deliveroo is considering plans for a bumper stock market float, which would value the business at more than $2bn, according to The Sunday Times. Consultants at PwC have been appointed to evaluate strategic options, according to people familiar with the matter, including a listing in the next 12-18 months.
One of the biggest growers of berries in the UK is moving part of its business to China because it cannot guarantee it will find enough fruit pickers available to work, The Guardian reports. Up to 200 seasonal jobs have gone at Haygrove's farm in Herefordshire and some of the company's raspberry and blueberry-growing will be relocated to Yunnan province in China because of uncertainty over migrant labour due to Brexit.
An analysis in The Financial Times says the recent Dr Pepper Snapple deal has put the focus on distribution networks, and that JAB's $19bn purchase could help it sell other beverages.