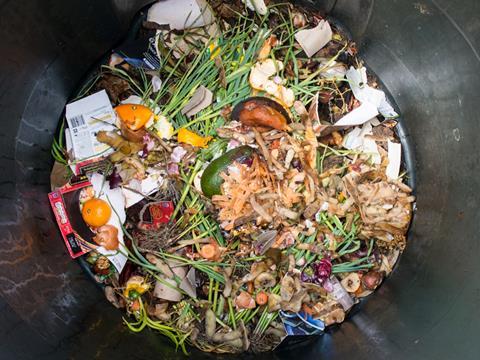 Supermarkets, retailers and major drinks brands are set to pay tens of millions of pounds more towards recycling their used packaging under the government's new waste strategy expected to be published this month, The Guardian reports. Supermarkets and other major producers of packaging waste currently pay a small fraction of the cost of collecting and recycling the 11m tonnes of packaging waste produced in the UK. Michael Gove is preparing to announce a new strategy on waste this month after disappointment at the limited moves to curb plastics in the recent budget (The Times £).
Amazon could escape the Government's new 'tech tax' as the internet giant's profits are too low, according to analysis of documents released last week (Mail on Sunday). It was initially hoped the new tax, which is due to come into effect in April 2020, could help high street shops as they battle internet giants which are undercutting their prices. The new tax, forecast to raise £450 million a year for the Treasury, was announced as part of the Budget, and the news coincided with a 5 per cent one-day fall in Amazon's share price.
Sainsbury's merger with Asda would lead to a "duopoly" that would cause serious harm to consumers, rival supermarkets Aldi, Waitrose and Morrisons have argued, urging the competition watchdog to block the deal (Telegraph). The Competition and Markets Authority is seeking views on whether to allow the £15bn takeover of Asda by Sainsbury's, but critics have argued this would leave the market dominated by the new entity and Tesco, which already has around 27% of the market.
Retailers including Co-op, Tesco and J Sainsbury have won a legal ruling on whether they should be liable for business rates on ATMs located on their premises, in a decision that could save thousands of free-to-use cash machines (Financial Times £). The court of appeal ruled on Friday that cash machines located both inside and outside stores should not be liable for additional business rates, which are a form of property tax on businesses collected by the government (The Guardian). The appeal ruling comes after a five-year battle between the big supermarket chains and the government's valuation office agency (The Times £).
A plant-based burger that "bleeds" – from cult US brand Beyond Meat – is to make its hotly-anticipated UK retail debut in Tesco on Monday after its launch was delayed by supply issues (The Guardian). The Beyond Burger – the company's flagship vegan-friendly product which sold out after its May 2016 launch in the US – will be stocked alongside conventional fresh meat patties in more than 350 branches of the UK's largest supermarket.
Fortnum & Mason is opening its first shop and restaurant in the City in a move that it says demonstrates its confidence in London before Britain's departure from the European Union in March (The Times £). The grocer to the Queen begins trading today at The Royal Exchange, which has been a centre of commerce in the Square Mile since the 16th century.
Hedge funds have amassed a £1.4bn bet against high street stores as economists warn that a crucial Christmas ­period will hinge on a Brexit deal (Telegraph). Pets at Home, Marks & Spencer and Debenhams have become top short seller targets on London's stock market after struggling to cope with subdued consumer spending and more nimble online competition.
A UK couple who set up their chocolate business 18 years ago are celebrating after selling a majority stake in the company (The Guardian). Inverleith LLP, the Edinburgh-based private equity company, has now acquired a majority interest in Montezuma's, whose premium flavours include chilli and lime and organic dark chocolate orange and geranium.
Up to 85,000 retail jobs disappeared from Britain's high streets in the first nine months of this year after a surge in the number of businesses going bust and closing stores (The Observer). Nearly 1,000 retail businesses – from big employers such as House of Fraser, Evans Cycles and Poundworld to independent traders – went into administration between January and September, according to new data, the highest number in five years.
When Sainsbury's signed up the director of the Hollywood hit The Greatest Showman to make its Christmas campaign the grocer probably thought it had the festive season all wrapped up. The only problem is the campaign, which breaks on social media and during ITV's Coronation Street on Monday, bears an uncanny resemblance to an ad recently put out by the perennial Christmas campaign winner John Lewis (The Guardian).
Fashion retailers are so fed up with the damaging effects of Black Friday that many of the biggest high street names are refusing to take part in the annual discount bonanza later this month. The Mail on Sunday revealed that House of Fraser, Marks & Spencer and Selfridges will all trade as normal on November 23.
One of Britain's biggest restaurant operators is riding the vegan wave in an attempt to sidestep the headwinds pounding the casual dining industry (The Times £). Azzurri Group, which owns the Ask Italian, Zizzi and Coco di Mama chains, has reported an 8.5% increase in sales to £279.8 million in the year to 1 July on the back of 15 openings and like-for-like growth across its brands.
Property veteran David Coffer is eyeing a multimillion-pound windfall after putting his Dirty Martini cocktail chain up for sale (The Sunday Times £, Daily Mail). His company, CG Restaurants & Bars, which owns 12 sites in cities including London, Cardiff and Manchester, has hired advisers to find a buyer after receiving a number of approaches.
"WH Smith may be shifting from UK's high streets but it is on the offensive," writes Jonathan Eley in an analysis on the retailer for the FT (£). "If the idea of a tilt at Barnes & Noble sounds improbable for a company that is still a fixture on some of Britain's most challenged high streets, it highlights the health of the business and harks back to an era when WH Smith was one of the UK's most acquisitive retailers."
"An M&A flurry has seen groups vying for position in North America's explosive cannabis industry," writes Matthew Brayman in the Financial Times (£).
The Restaurant Group's blockbuster takeover of Wagamama is under threat as concerns mount over the logic of the deal (Telegraph). Shares in the London-listed owner of Frankie & Benny's and Garfunkel's plunged last week after the £560m purchase of the popular noodle chain was unveiled.
This week in the UK, belongs to purple as 500 retailers and other businesses look to improve their offering to the millions of shoppers with disabilities (Financial Times £). "Purple Tuesday", which takes place on Tuesday, is the brainchild of Mike Adams, chief executive of campaign group Purple and non-executive director at CareTech, an Aim-traded residential care company.
Multiple samples of manufactured foods sold in Australia and labelled as "gluten-free" in fact contain gluten, in a finding that will spark concern among sufferers of coeliac disease (The Guardian). Researchers from the Walter and Eliza Hall Institute in Melbourne found detectable gluten in almost 3% of 256 of the most commonly purchased "gluten-free" manufactured foods, a study published in the Medical Journal of Australia on Monday says.
"It is easy to forget that the John Lewis Partnership — the cuddly favourite of the middle classes — is the manifestation of a radical, almost socialist way of doing business," writes Sam Chambers in The Sunday Times (£). "In the search for its new chairman, the employee-owned mutual has opened the door to a fundamental rethinking of that model. As it hunts for a successor to Sir Charlie Mayfield, who has announced his intention to step down in 2020, the retailer will look beyond its own walls and consider external candidates for the first time."
A vegetable that was a staple on Victorian dinner tables is making a comeback, as Waitrose introduces salsify in 100 stores in the hope of inspiring UK consumers with a taste of the past (The Guardian).
"Soya, almond, oat… Whether for health issues, animal welfare or the future of the planet, 'alt-milks' have never been more popular. Are we approaching dairy's final days?" writes Tim Lewis in The Observer.
Investors in a Chinese company are being showered with meat after the business ran out of money to repay them (Daily Mail). Lenders who hold £30million worth of debt in Chuying Agro-Pastoral Group have agreed to take ham or pork gift packages instead of interest payments.
"Must we trade in our lively street markets for the dreary solipsism of online shops?" comments Jane Shilling in The Telegraph.
Sir Philip Green is considering selling a property central to the BHS scandal to an entrepreneur backed by Lord Verjee, who brought Domino's Pizza to Britain (The Sunday Times £).
The robust US economy is failing to boost the fast-food industry as chains grapple with a saturation of retail outlets, consumer demands for deep discounts and declining footfall (Financial Times £).