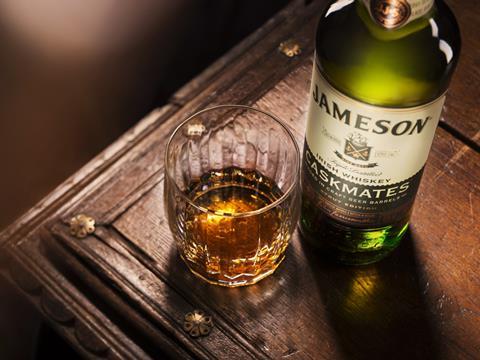 The chief executive of Pernod Ricard roundly dismissed speculation yesterday that the French drinks group could become a takeover target, amid agitation for change from an activist investor (The Times £). Responding to suggestions that Elliott Advisors, the American hedge fund, is pressing the company to consider merging with a large rival, Alexandre Ricard, grandson of the founder, said: "Pernod Ricard is here, Pernod Ricard is here to stay and Pernod Ricard is — and will remain — a consolidator."
Molson Coors has warned of "material weakness" in its financial reporting after the brewer identified accounting errors stemming from a $12bn deal it struck with the UK's SABMiller three years ago (Financial Times £). Shares were down 9.5% by midday in New York after the company — whose brands include Blue Moon, Carling and Cobra — restated financial results and also reported weaker demand for beer in the US and Canada.
Fears are mounting that retail tycoon Mike Ashley will gatecrash the sale of Patisserie Valerie with a fresh swoop at the eleventh hour (The Telegraph £). Administrator KPMG has given bidders until lunchtime on Wednesday to make best and final offers for the stricken coffee and cake chain.
Investment group JAB Holdings has offered to pay up to $1.75bn to take back majority control of Coty, the problem-plagued cosmetics company in which it has been a longtime shareholder (Financial Times £). The move by JAB, which has been on a $50bn deal spree in the consumer sector since 2012, is a sign of how determined it is to fix the mess at Coty that has dragged down the value of its portfolio.
"A turnround may finally be afoot. JAB's big tender offer bet is a sign of an upswing," writes the FT's Lex columnist. "JAB has been a Coty investor for decades and will probably remain one for decades. Other shareholders without that patience will be smart to take the offer to capture a premium or mitigate existing paper losses."
Tobacco giant Altria Group locked in financing for its purchase of a 35% stake in ecigarette maker Juul Labs on Tuesday, borrowing $11.5bn in a debt sale that highlighted the strong demand among investors for corporate bonds (Financial Times £). The bond offering attracted around $50bn of investor orders, which helped Altria secure lower-than expected interest rates on its new debt, according to people with knowledge of the deal.
Millions of pints of milk are being thrown away unnecessarily because of overly cautious use-by dates, food waste campaigners say (Daily Mail). They say a study shows that supermarket milk can be perfectly safe to drink up to seven days after the official use-by date. The study was commissioned by the environmental campaign group Feedback, which argues that people are throwing away huge amounts of milk without good reason.
Two adverts for cigarette papers have been banned by the Advertising Standards Authority (ASA) for appealing to under 18s and suggesting that smoking is safe (Sky News). The posters for Imperial Tobacco's Rizla rolling papers appeared in October 2018. One showed two people dressed as a security safe standing in front of a wall with the word "safe" graffitied on it.
Scotch whisky exports rose nearly 8% to a record £4.7bn in 2018, pushed by strong growth in the US and surging demand in India and Mexico (Financial Times £). The buoyant performance will fuel industry confidence as concerns grow that Brexit could disrupt sales to the EU. A report by HM Revenues & Customs said that the United States had become the first market to consume more than £1bn of the spirit and total sales were up by nearly 4% (The Times £).
"After last year's successful launch of Beefeater Pink, yesterday Desmond Payne lifted the lid on his latest Willy Wonka-ish creation: Beefeater Blood Orange. If he thought he was breaking new ground, he has had to think again, though," writes Dominic Walsh in The Times (£).
Kate Swann, the executive under fire for her £6.2m pay packet as head of travel food retailer SSP, is set to take up the chairmanship of a private equity-owned veterinary group (Financial Times £). The appointment comes just days after proxy adviser Glass Lewis recommended that shareholders vote against SSP's "excessive payouts" at its annual meeting later this month.
"The folks at UBS appeared to have a case of the munchies as its two substantive pieces of research yesterday focused on the fast food sector," writes Ian Lyall in the Daily Mail's market report. "As joint broker to beleaguered Just Eat, it provided a supportive 'buy' recommendation for shares in the takeaway delivery group, though it did cut its price target to 870p a share from 930p. The group is reeling from the departure of its chief executive and has been called out by an activist investor that thinks it should merge with a rival."
Ikea is exploring the launch of an online sales platform offering furniture not just from the famous flat-pack retailer but also from rivals as part of its big transformation (Financial Times £).
Debenhams has secured a £40m financial lifeline to buy it extra time to agree a more fundamental restructuring as the struggling department store chain battles for survival (Financial Times £).