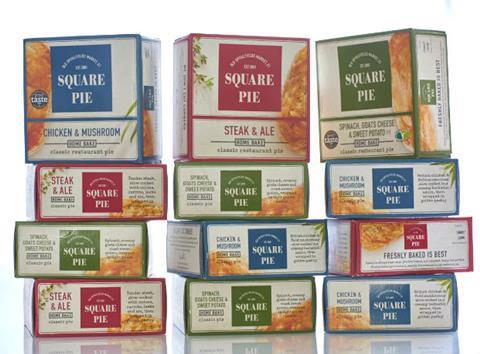 Fresh concerns have been raised over selling 'mini bonds' via crowdfunding after restaurant and retail brand Square Pie collapsed, with 324 bondholders standing to lose hundreds of thousands of pounds. In the first example of a failure of a business which issued a mini bond via Crowdcube, the crowdfunding site, Square Pie collapsed this month with the investors who backed it in 2015 likely to lose all of the £655,500 they put in. (The Times £)
Inflation remained unchanged at 3% last month adding further pressure on the Bank of England for an interest rate rise (Sky News). The squeeze on household budgets is showing no signs of easing after official figures revealed that inflation remained close to its highest level in almost six years in January, increasing the chances of another rise in interest rates within months (The Times £).
Quorn Foods has recalled more than 15,000 chilled curry ready meals from supermarket shelves in the UK and the Republic of Ireland over fears that they could be contaminated with pieces of flexible rubber. (The Guardian)
The boss of spirits giant Pernod Ricard has revealed that he and his rivals are studying the legalised cannabis market, as the drinks industry weighs the drug's leisure potential. (The Telegraph)
Activist investor Nelson Peltz is leaving the board of Mondelez after saying that he was "pleased with the progress" the owner of Cadbury chocolate had made. Peltz said that although the board position would be retained by Trian, his hedge fund, which owns about 3% of Mondelez, he would resign as he was happy with the direction of the confectionery group (The Times £). Peltz, a founding partner of Trian, has served as director since 2014 when he was added to the board after abandoning his campaign for PepsiCo to buy Mondelez International, the snacks business (The Financial Times £).
PepsiCo's core American soda business continued to shrink at the end of last year, prompting the company to warn that a new marketing blitz for its fizzy drinks brands will take time to pay off (The Financial Times £).
German wholesale retailer Metro nearly doubled its quarterly earnings per share in the final quarter of 2017, as the group leaves behind restructuring costs linked to the carve-out of its consumer electronics unit Ceconomy. (The Financial Times £)
Meal kit maker Blue Apron narrowed its losses by more than half in the final three months of 2017 compared with the previous quarter as cuts to marketing spend and more reliable deliveries from a new distribution facility boosted the meal kit maker's earnings. (The Financial Times £)
Walgreens Boots Alliance has approached one of America's largest drug distributors Amerisourcebergen about a takeover, as healthcare companies seek to consolidate under the threat of competition from online retailers. (The Times £)
Food groups scent profits in India's pet boom, writes The FT. Brands look to tap huge growth but battle tradition of home-cooked dogs' dinners. (The Financial Times £)
Chipotle Mexican Grill has named a new chief executive as it seeks a turnaround after a series of food safety incidents. The burrito chain said Brian Niccol, who was most recently chief executive at Taco Bell, will start in the new role on 5 March. (The BBC)