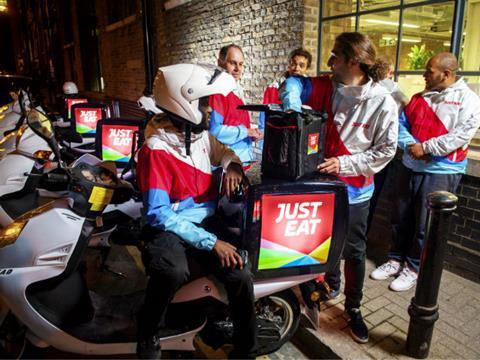 "Takeaway wars!" is the headline in The Daily Mail as shares in Just Eat plunge 10% as Deliveroo launches bid to steal arch-rival's fast-food customers (The Daily Mail). Takeaway app Just Eat suffered a 10% drop in its share price in early trade on Wednesday as investors digested Deliveroo's announcement of a push for market share in the UK's highly competitive delivery market (The Financial Times £).
Inflation held steady at 2.4 per cent last month, but a surging oil price suggests that it could be on the way back up, piling more pressure on household finances (The Times £). Inflation remains stuck at 2.4% as surging fuel prices keep the pressure on family finances (The Daily Mail). The latest figures show the impact of higher oil prices is currently being offset - but the pace of price rises may pick up again (Sky News).
A drop in demand for World Cup stickers has triggered a profit warning from Connect Group, the newsagent distributor, which also announced the resignation of its chief executive and chief financial officer (The Times £). A devastating profit warning wiped nearly £58million off the value of WH Smith's former newspaper distribution arm and led to the departure of two directors (The Daily Mail).
Food manufacturers are deceiving the public by mislabelling their products as "artisanal" or homemade and implying they are full of healthy whole grains and fruit when they are not, according to a new report by the European Consumer Organisation. (The Guardian)
Can Marks & Spencer become the high street's sweetheart once again, asks The Guardian? Judging by its autumn/winter 2018 womenswear presentation in London on Tuesday, the potential is there: next season is all about quality, consistency and rediscovering its core customer.
Pub chain JD Wetherspoon is to sell more drinks from the UK and non-EU brewers in the run-up to Brexit. Champagne and wheat beers produced in France and Germany will be replaced. (The Guardian)
"House of Fraser may be the last straw for high street landlords," writes Deirdre Hipwell in The Times (£). "It may be the case that House of Fraser's landlords blink and vote for the CVA. The company's biggest problem is that hardly anyone is rallying around, which in turn begs the question: is this a brand that has lost its right to exist?"
Shareholders in Steinhoff on Wednesday sued Deloitte for damages in a Dutch court, accusing the auditor of failures in the accounting scandal that brought the South Africa-based global retailer to the brink of collapse. (The Financial Times £)
A payments processing company that works with customers including Netflix, Facebook and Spotify launched one of Europe's biggest technology initial public offerings in recent times yesterday, nearly doubling the value of its shares. Stock in Adyen, a Dutch financial technology group, surged after opening on their first day of trading in Amsterdam. (The Times £)