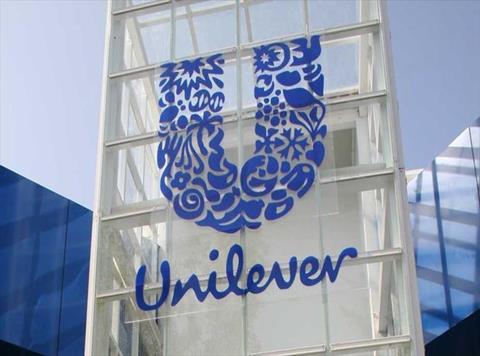 Unilever has said it is "extremely" unlikely to stay in the UK's FTSE 100 index once it shifts its corporate headquarters to the Netherlands, in a blow to some London-benchmarked index funds (FT £, Telegraph, The Times £, The Mail, Independent). Matthew Vincent, in the FT's Lombard column, said that patriotic sentiments of disappointment that Unilever will be leaving the index are "understandable, though not entirely logical".
Demand for Aperol spritz cocktails has helped Majestic Wine swing into profit despite facing a tough UK market (Telegraph). The Aim-listed business recorded a pre-tax profit of £8.3m for the year to April 2, up from a £1.5m loss in 2017, as it promised to make good of the brutal conditions for retailers. CEO Rowan Gormley said to The Times, "we're making headway despite headwinds".
The Mail also reports that Majestic sold out of a white wine in just two hours after supplying it for the royal wedding reception.
The online ethical grocer Farmdrop has raised £10m from investors, including the founder of Skype, to take its home delivery service to the north of England (The Guardian).
PZ Cussons, the maker of Imperial Leather and Carex, has warned problems in Nigeria have "tightened further" and warned that its annual profits will be at the lower end of expectations (Telegraph).
Despite yesterday's Office of National Statistics figures showing increasing retail sales in May, some analysts have warned that sector is still vulnerable (FT £). Samuel Tombs, chief UK economist at Pantheon Macroeconomics, describe the positive monthly performance as "nothing more than a weather-related blip".
British wine lovers are switching to Hungarian, Bulgarian, Slovenian and Portuguese tipples as they seek out cheaper alternatives to French and Italian wines (The Guardian).
High street food to go chain Eat has now suggested a CVA will not need to take place, as reported in February, and stood down KPMG from the task. Apparently a new store format is driving sales and it now envisages only around 10 per cent of its 100 stores will close, and may even restart expansion plans (The Times £).
The European commission has said the "simply unacceptable" imposition of high tariffs by the US on Spanish olives is already having a major effect on producers in southern Spain (The Guardian).
Britain's robot grocer is coming to the US, says Bloomberg, on Ocado's international growth as it sells its online shopping technology overseas to companies including Kroger (Bloomberg).
US retail sales grew at the fastest pace for six months in May as tax cuts and rapid corporate hiring bolstered Americans' incomes (FT £).
In the US yesterday, Kellogg said it was recalling its Honey Smacks cereal due to potential salmonella contamination, which US food regulators warned had been linked to 60 illnesses in more than 30 states (FT £).
The clothes retailer N Brown, whose brands include Jacamo, Simply Be and JD Williams, is to close all its shops in the latest blow to the high street, with the potential loss of 270 jobs (The Times £).