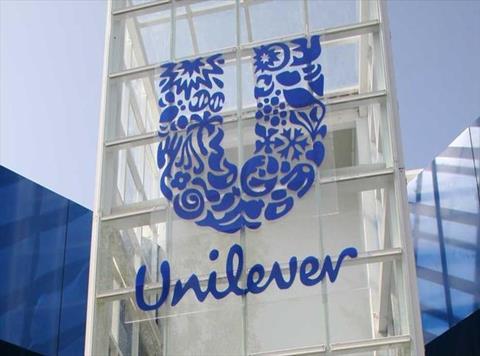 Unilever is considering returning cash to shareholders, making medium-sized acquisitions and more aggressive cost cuts as part of a sweeping review, the results of which it will announce next month. The Financial Times (£), writes that the "pressure is on Unilever to meet investor expectations" and division heads at the consumer goods group's businesses have been told to review their operations with the aim of boosting shareholder returns.
Separately, Unilever has urged the UK government to take steps to safeguard national corporate champions and questioned the strength of the country's takeover code after Kraft Heinz's audacious $143bn bid for the consumer goods group last month. The maker of Dove soap and Ben & Jerry's ice cream said target companies should have more time to defend themselves and that the UK Takeover Code rules should be changed to consider the interests of stakeholders beyond shareholders (The Financial Times £)
One of the reasons that Unilever was able to rebuff Kraft Heinz was that it could openly discuss its projected €1 billion savings under its audited zero-based budgeting "Connected4Growth" plan. However, if the plan had not been audited, under the takeover code the group would not have been able to refer to any detailed cost savings figures or profit forecasts. (The Times £)
Countries such as the US, France and the Netherlands have more safeguards in place to protect "national champions" and block takeovers (The Guardian). The Prime Minister, Theresa May, has called for a consultation into defending British companies from foreign takeovers. However, it is not yet known which sectors will qualify as "critical national infrastructure" (The Telegraph).
The FT's Lex column gives Polman's suggestions short shrift, writing: "It would be an odd symbol of a British backlash against foreign takeovers if lobbying by manufacturer Unilever succeeds. The UK should remember the scorn France fielded after mooting national champion status for yoghurt maker Danone. Strong companies can defend themselves unaided." (The Financial Times £)
But Polman's comments are more warmly received by Nils Pratley in The Guardian, who writes: "The spirit of his remarks should be welcomed, even if the detail needs more work… Polman's intervention is a challenge to the prime minster to explain why she can't go further. Well played – Kraft's £115bn non-bid was a brief affair but its significance should not be forgotten."
Ocado reported growing sales in its first-quarter trading update but gave sceptical investors no sign of the transformative overseas deal that it first promised more than a year ago (The Financial Times £). There are clear signs of inflation in the food market, according to Ocado, as the online grocer recorded a "steady start" to the year with rising sales (The Times £). Ocado has been told by analysts to have "less confidence and more urgency" after the online grocer attempted to assuage investor concerns about the lack of an international deal with a lift in sales (The Telegraph).
The FT's Lex column notes that Ocado has the second-largest proportion of short positions in the UK market — 18 per cent of issued shares, according to the Financial Conduct Authority. It writes: "Any good news would send shorts scurrying to buy back. Its 4% rally on Tuesday may be telling. Only robots stick blindly to their scripts." (The Financial Times £)
Gin and children's scooters have been added to the basket of 700 goods and services used to measure inflation. In its annual revision of the list, the Office for National Statistics also included bicycle helmets and non-dairy milk such as soya, rice and oat milk to account for their growing popularity. (Sky News)
Emma Walmsley, incoming chief executive of Glaxosmithkline, has been handed a pay package worth about 25% less than her predecessor. The FTSE 100-listed drugs company said Ms Walmsley, who takes on the top job next month, would be paid a salary of £1m. Her predecessor Sir Andrew Witty received £1.1m. (The Times £)
The first comprehensive survey of the plastic usage policies of the biggest global soft drinks brands has found they use less than 7% recycled plastic in their products. Greenpeace, which surveyed Coca-Cola, PepsiCo, Suntory, Danone, DrPepperSnapple and Nestle, found that despite producing 100% recyclable bottles, they use a combined average of just 6.6% recycled plastic in their products. (Sky News)