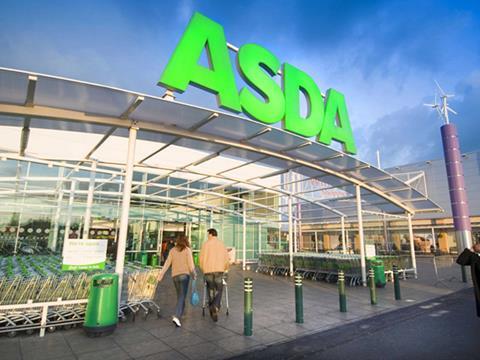 The Sunday Telegraph highlighted that Asda is shunning the City this week as it prepares to admit being the worst supermarket performer for the second year in a row. The paper flags that new CEO Sean Clarke has scrapped plans for any briefings on the back of the Q1 results on Thursday, "in a move to duck questions about the group's future strategy and level of support from Walmart".
Tesco was back in the headlines over the weekend as The Times followed up reports on Friday on the supermarket's annual report, with a story headlined 'Bonus blow hits Tesco boss's pay'. The Financial Times carries a story that Tesco is to turn its back on fossil fuels and ramp up its use of solar panels as the UK supermarket makes an ambitious pledge to cut its greenhouse gas emissions in line with the toughest goals of the Paris climate accord. The Telegraph highlights an event in the City where former Tesco boss Terry Leahy backed the planned Booker takeover by Tesco ("what I like about it is that it's a front-foot deal"). The Telegraph also looks ahead to Booker's results on Thursday, writing that the hopes profit jump will clinch Tesco tie-up. Booker will attempt to convince investors of the merits of its £3.7bn merger when it reports an 8% lift in sales to £5.3bn and a 13% jump in profits to £173.6m
Premier Foods is also in focus ahead of its results on Tuesday. The Telegraph says the supplier will this week count the cost of the weaker pound with a slump in profits as it struggles to absorb the rising price of ingredients essential for its Mr Kipling cakes and Batchelors noodles.
The Mail on Sunday carries a preview of the upcoming Marks & Spencer finals. The papers writes that the retailer is set to report a fall in profits at the end of the month despite a staff shake-up and a scaling back of discounts.
There is more coverage of The Grocer's exclusive interview with Aldi boss Matthew Barnes in The Mail and The Express. Read the full interview on thegrocer.co.uk here.
Sky News says it has learnt that Doug Ellis, the former owner of Aston Villa Football Club, has drafted in bankers from Lazard to explore a sale of cider maker Aston Manor, with a process expected to get under way in the autumn.
The Telegraph has an interview with Conviviality CEO Diana Hunter exploring the transformation from Bargain Booze to the mega drinks group it is today.
The Observer reports a warning from farmers that April cold weather could cause a shortage of British fruit. National Farmers' Union warns of 'waiting game' on apples, pears and plums after last month's Arctic blast.