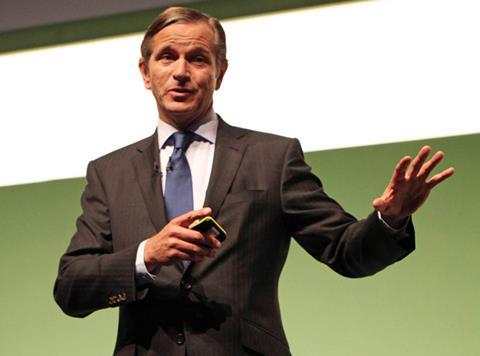 High street bellwether Marks & Spencer is expected to report pre-tax profits of almost £650m later this week in its annual results easing pressure on chief executive Marc Bolland. It will be the first increase in yearly profits for the retailer for four years (The Daily Telegraph). The 4% rise is also expected to trigger big pay outs to beleaguered investors, with up to £250m available to give to shareholders. Analysts say the company could announce a share buyback programme, a special dividend, or increase regular dividend payments (The Sunday Times) (The Financial Times).
Andrew Clark in The Times adds that at long last, things were coming good for Bolland after setting out a three-year turnaround plan in 2010. "It has taken him nearly five years, a period in which his grip on the job has often been perilous," he says.
The Co-operative's much-anticipated annual general meeting, held on Saturday, generated plenty of column inches as new chairman Allan Leighton survived a pay rebellion. More than a fifth of members voted against the remuneration policy, with 17% also voting against Leighton's appointment. Chief executive Richard Pennycook's £2.5m pay package was one of the main bones of contention, especially given the halt on dividend payments (The Sunday Times).
Pennycook also told the group's AGM that a series of pilot programmes would begin around the country to win customers over as it relaunches its membership programme (The Guardian).
The Financial Times reports that Massimo Zanetti Beverage Group will today launch its bid to raise up to €200m for expansion by listing about 40%. The move by the owner of the Segafredo, Chock full o'Nuts, Puccino's and Boncafé brands comes as many of the world's biggest coffee brands are consolidating.