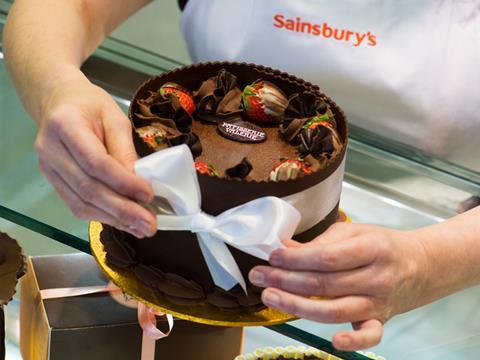 Patisserie Valerie, the coffee and cake shop chain, has appointed a Starbucks executive to a key commercial role as it tries to move on from the accounting scandal that brought the company close to collapse (Financial Times). Rhys Iley, formerly retail and operations vice-president at Starbucks in Europe, will become group commercial director of Patisserie Holdings, the chain's parent company, completing an overhaul of senior management under new chief executive Steve Francis.
GlaxoSmithKline (GSK), is to merge its consumer healthcare unit with that of rival Pfizer, to create a new business with almost £10bn in annual sales (Sky News). The UK pharmaceutical firm - behind many well-known brands including Aquafresh toothpaste and Beechams cold and flu remedies - said it would control 68% of the joint venture.
"Retailers could be counting the cost of the war on waste," writes Ashley Armstrong in The Telegraph. 'Impressed with the scope and ambition, not impressed with some of the timescales,' Iceland's managing director Richard Walker tweeted in reaction to the Government's new landmark Resource and Waste strategy.'
More British food producers are at risk of going bust within the next six months, one of the country's biggest credit insurers has warned as it tightens its cover for the industry (Telegraph). A report by Atradius reveals that there has been a "deteriorating trend for non-payments" by food producers over the last six months as their already-thin profit margins come under intense pressure.
Removing sweets and crisps from supermarket checkouts could dramatically cut the amount of unhealthy snacks bought to eat on the go, say researchers (The Guardian). Under pressure to act because of rising childhood obesity, some supermarkets have moved snacks away from the till, where people queuing – often with children – are tempted to put them in the shopping basket as they wait their turn. Shoppers at supermarkets which removed sweets and crisps from checkouts purchased almost a fifth less of the unhealthy products, a study has found (Independent).
Voluntary action by the food industry and retailers has failed to bring the nation's salt intake down to safe levels and thousands of people have died unnecessarily as a result, say campaigners (The Guardian). Public Health England (PHE) faced harsh criticism as it published the first comprehensive report on the salt reductions that have been achieved by food manufacturers and retailers in 14 years. It showed that only just over half of the targets were met.
"It has been a good year for betting on falling share prices in the high street," writes the Financial Times' Lex columnist. "It has already been a good year for short sellers. UK retail shares are down 27% this year, more than twice the rest of the UK market."
Britain is going cashless too quickly, a report has warned, meaning elderly and disabled consumers face being excluded from shops and restaurants (The Telegraph). A major review looking at the future of UK payments found millions of consumers could be left behind by the digital revolution, as cash use is predicted to halve over the next decade.
John Lewis has bucked the trend for gloomy retail trading updates, reporting a sales rebound last week after discounted clothing lured shoppers back into stores (The Guardian). The department store group, which is owned by staff, said fashion and beauty sales rose 9.3% in the week to 15 December compared with the same period last year.
The Times' Miles Costello has raised a glass to soft drink giant Britvic. "That breadth of product exposure, from squashes for all ages to high-profile, and inexpensive, fizzy drinks, makes Britvic look as if it would be far more resilient than Fevertree if consumer confidence hit the wall," he writes.
Turkey's retailers suffered their worst fall in sales on record, according to dismal data released on Tuesday that lay bare the pain felt by the country's shopkeepers as a result of the currency crisis and a wider economic slowdown (Financial Times).
The solar power group backed by BP is to install more than 350,000 panels in Britain without subsidies after striking a deal to sell electricity to the maker of Budweiser (The Times £). Lightsource BP said it would build new solar farms covering 500 acres and generating 100 megawatts of power, after winning a tender to provide renewable electricity to AB Inbev.